Goodwood Standard Smooth Dachshunds
standard smooth dachshund puppies for sale
Cleo / Huti breeding
See the pregnancy calendar here
Cleo refused to push the puppies out herself so C section it was.
6/24/2012 Cleo is being obstinate and is now on day +2.
We are going to see Dr. Lopate and get a progesterone and have
another ultrasound. If she doesn't start soon, it's section time!
The June 19th X rays shows 4 puppies all ready to come out!
May 24th: A late ultrasound shows 4 pups!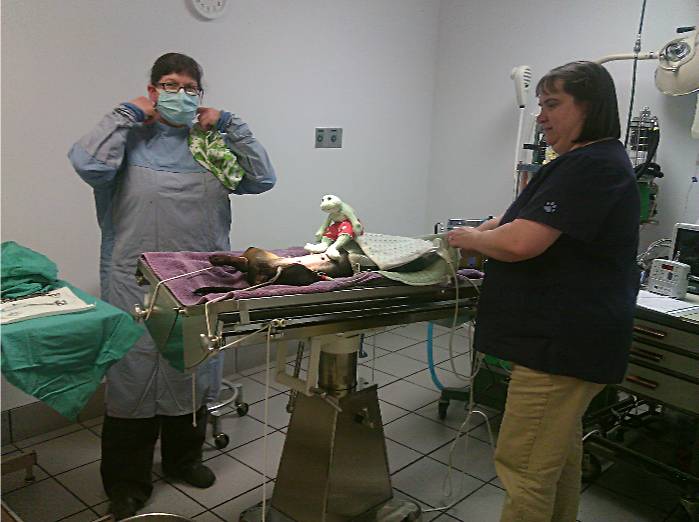 The great Dr. Lopate apres surgery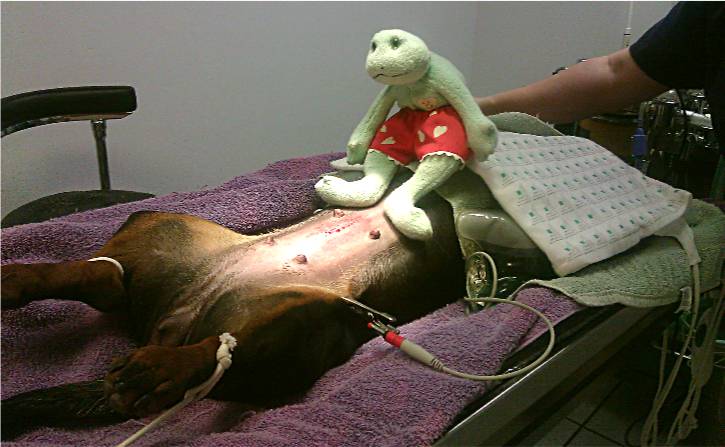 The magical fertility frog works his mojo on Cleo.
Insemination complete!
Cleo is back home with her people.
Due date June 22nd +/- 2 days.
Ultrasound May15th(ish)
Vet visit 4/22/2012: progesterone is at 11
and her LH from the 18th is positive!
She is scheduled for surgery tomorrow!!
Vet visit 4/21/2012: Cleo is now at 6.6
Going back Sunday...... we are fast approaching AI day!
Vet visit 4/19/2012: Cleo is now at 1.7 and
50 percent of her cells are nucleated. OK, we are getting there.
Blood test one day, Progesterone the next. Clear the calendar!

Visit to Dr. Schirlie: CERF clear!
Here is Tristan and her favorite tech: Christina!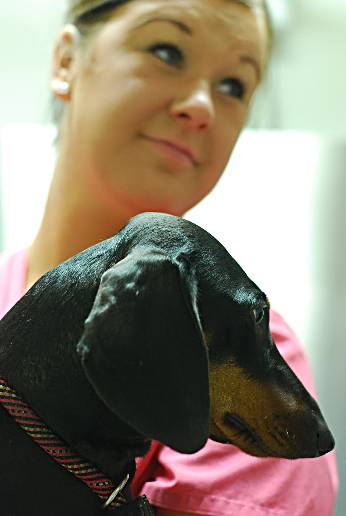 3rd visit: Cleo is at .7. She's really dragging this out!
She got to be used at a collection teaser for Max, Uta's wire boy.
He LOVED her! : )
2nd vet visit, Cleo is still at .6. She is still thinking about ovulating
but not quite ready yet. The nitro tank of semen has been delivered.
1st vet visit 4/13/12. Cleo tests negative for Brucellosis
Her progesterone is at .6. Next appointment, Sunday.
Cleo starts her season on 4/8/2012!
Email to find out about reserving your puppy.