Goodwood Standard Smooth Dachshunds
standard smooth dachshund puppies for sale, dachshund puppies
2011's Breedings:
Cleo / Ivan (pedigree)
(FC Goodwood Good 2 B Queen x Ivan Tasiemkowa-Mafia SE)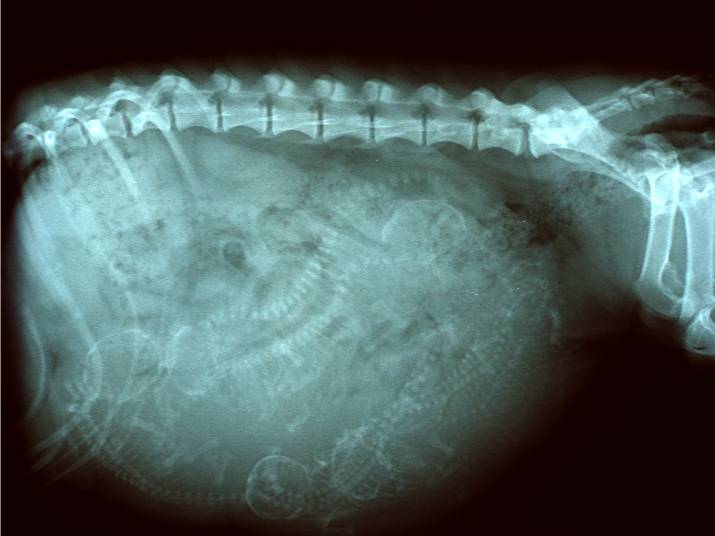 5 lovely little pups!!!
Coming soon to a whelping box near me.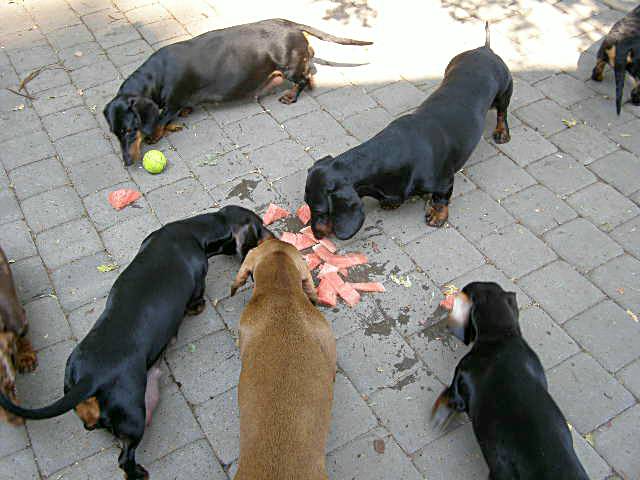 Cleo upper left enjoying a nice watermelon snack.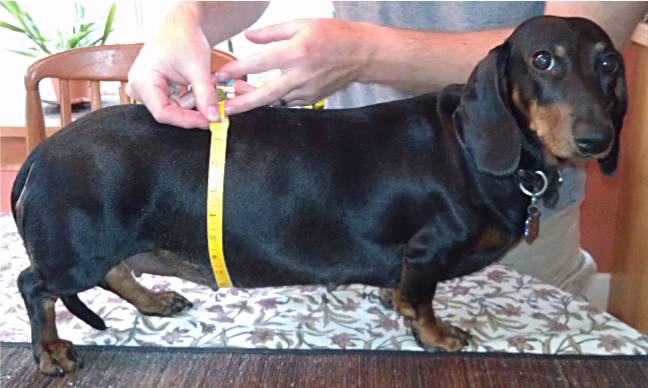 August 29th, Cleo measures 22 1/2 inches on day 42 of pregnancy.
We are getting the x rays on September 12th... stay tuned!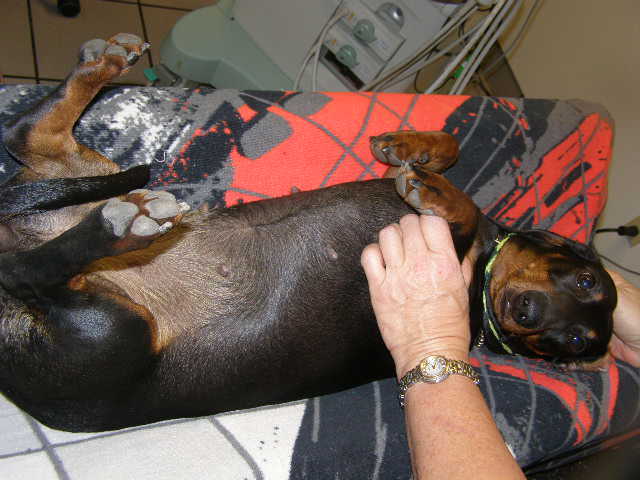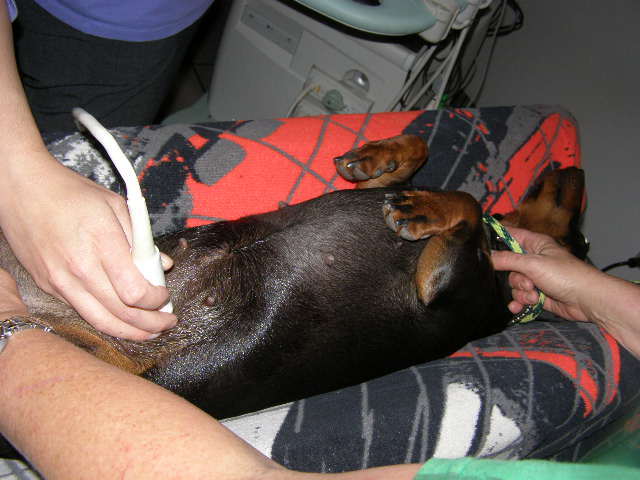 Legs in the stirrups, Cleo!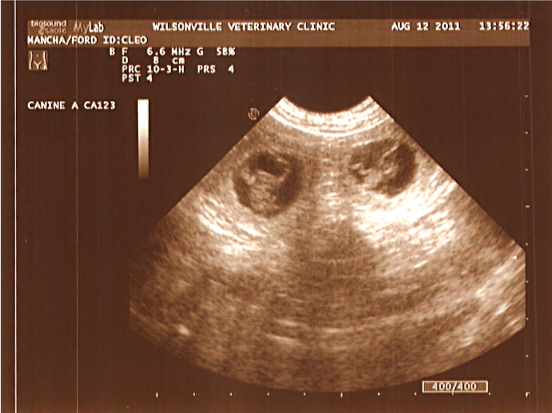 Taken on August 12th, 2011

Sire: Ivan Tasiemkowa-Mafia SE, and FC Goodwood Good 2 B Queen
July 4
th, Cleo starts her season.
July 11th, visit to Dr. Lopate. Negative for brucellosis.
Still baseline, so next progesterone test on the 14th.
July 12th, CERF clear!
July 14, progesterone 2.5
July 16, progesterone 6.9

July 18, progesterone 23.2. Cleo bred to Ivan by TCI.
July 20,
2nd TCI.

Due date Sept 16 +/- 2 days.
X rays after September 8th.