Christmas Cookies!
What could be better than some buttery, crunchy sweet cookies at Christmas, especially since they are verboten the rest of the year...
Here is one cookie I especially like:
Russian Tea Cakes from the 1956 Betty Crocker cookbook.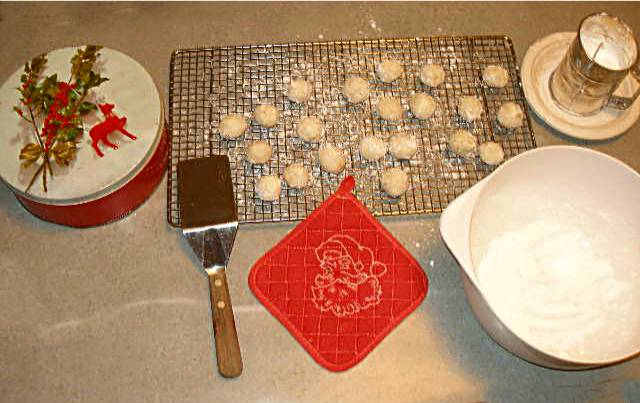 Throw in your food processor:
1 cup cold butter, cut into pats
1/2 cup sifted confectioners' sugar
1 tsp vanilla
2 1/4 cups sifted flour
1/4 tsp salt
Pulse until fine
add:
1 cup pecans
pulse until nuts are about 1/8"
Chill dough, roll into small same size balls.
Bake 400 until lightly brown at base, about 10 minutes.
Roll in XXX sugar right away (careful they are delicate!)
Then again once they are cool.
Stand back.........