Goodwood Standard Smoothes
Brand new competitors for 2010
We have some very pretty babies who competed in
conformation, field trials and earthdog this year.
Here are the results for 2010, not too shabby!
*********************************
Golden Gate field trials, Dec 4 and 5:
Cleo wakes up! Her 1st series run was a thing of wonder!
4th place for her 1st ribbon in a combined OD/OB stake of 12.
Ivan takes 3rd place in a stake of 10.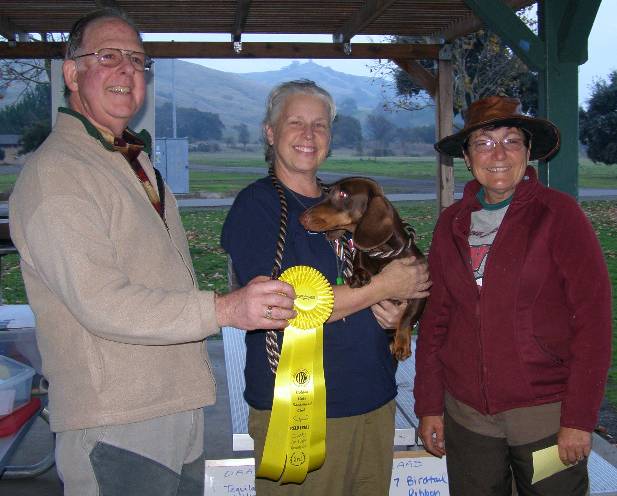 Northern CA field trials, Nov 20th, 2010
Gilly, 4th place combined FC stakes
Nov 21st, Ivan, 4th place OD stakes (first ribbon!!)
Easy de la Chapellerie: (Gilly)
AKC field champion: May 15, 2010
Junior Earthdog: 5 September, 2010
Senior Earthdog: 23 Oct, 2010
Canine Good Citizen: Oct 16, 2010
AWTA: Certificate holder 13 Oct, 2010
DTK: BHP levels 1 and 3, water test, gun steadiness test, small game test, Oct 12-14
V1 Excellent rating, BIS NATC zuchtschau October 11th, 2010
Congrats to *new* UKC Ch Goodwood's Miss Tristan Gives a Huti
(Tristan)
who earned her UKC championship in Madras OR on Aug 28th!!!
Stumptown, July 25, 2010
Ivan went WD and BOW for his first 2 points.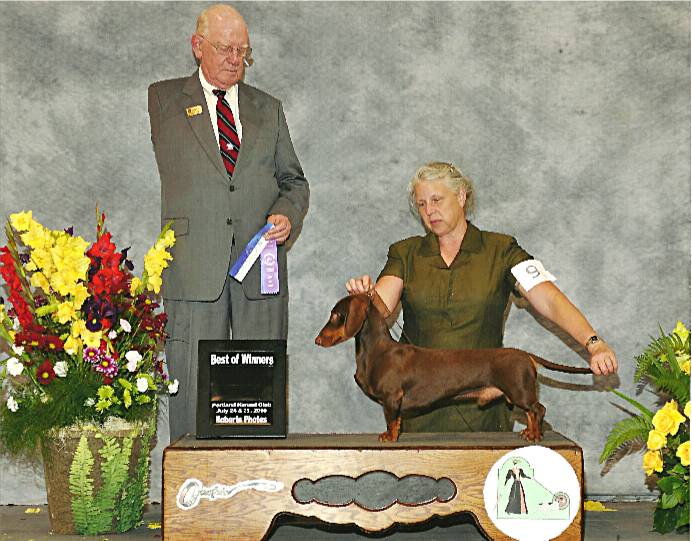 Mt. Bachelor Kennel Club, July 3rd, 2010
Tristan took WB and Variety for 1 point. She's up to 3 now.
GPDC Specialty, June 24, 2010
Cleo took RWB to a 3 point major.
Hound Show June 19 and 20
Cleo took RWB on Saturday shown by Dan!
She took WB on Sunday for 1 point. She's up to 3 now.
Spokane / Coeur d'Alene, May29, 30, 31 and June 1st
Tristan on Saturday and Sunday, RWB to 2 points.
Monday, WB for 2 points!
May 15 in NJ, Gilly takes 1st place out of 38 OAABs to earn her FC
May 16 in NJ, Gilly places NBQ in a field of very heavy hitters.
Thank you Gilly!!!
Puyallup January 16, 17, 18
Odin: Saturday WD/OS under Patrick C Byrne, 1 point
Sunday WD/BOW under Mrs Doris Elaine Werdermann for 1 point
Monday WD/BOW under Mr. Charles L. Olvis for 1 point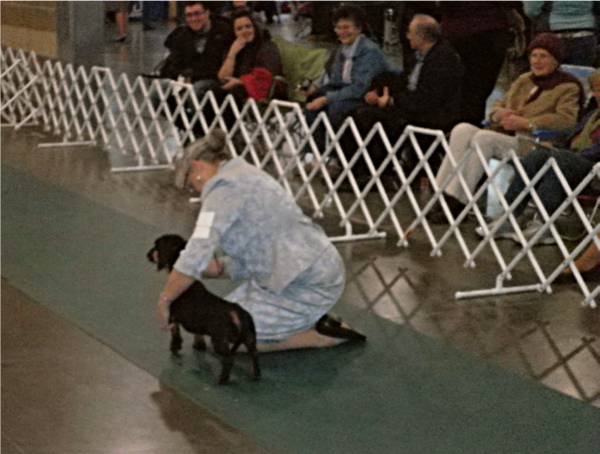 Rose City January 21, 22, 23 and 24
Thursday Leo takes BOW under Sandra Goose Allen for 2 points.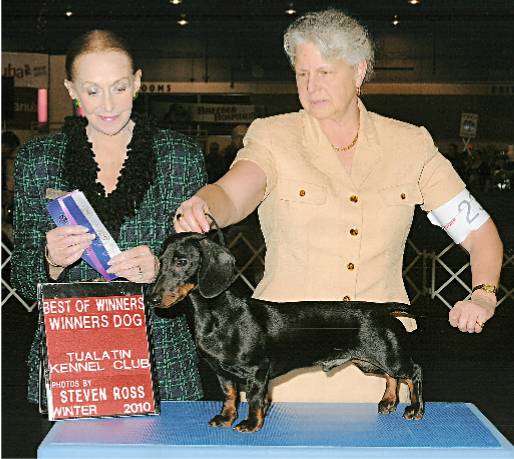 Friday Leo takes WD under Betty-Anne Stenmark for 1 point
Friday Cleo takes BOW and BOS under Betty-Anne Stenmark for 2 points.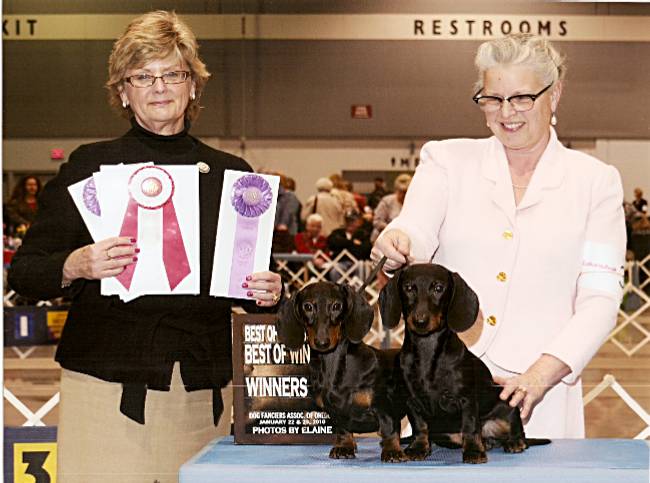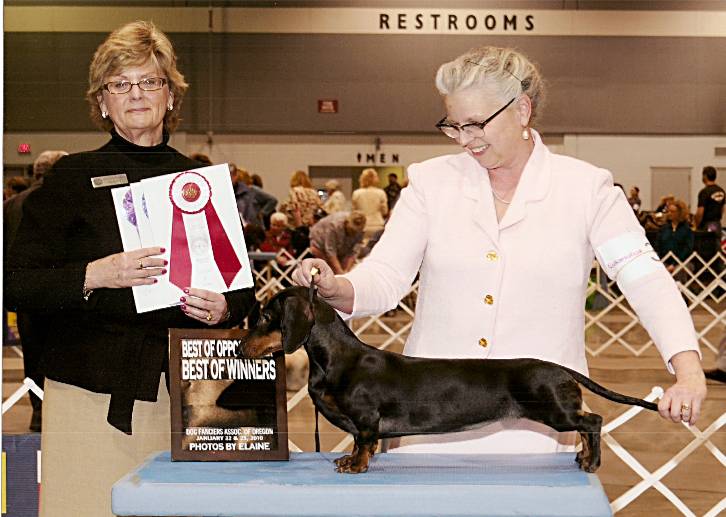 Saturday Leo takes RWD under Carol Spritzer
Sunday both puppies are DONE with all of this!
We are shut out b/c of general naughtiness! Silly puppies!
However, thanks to judge Ron Sprizter for being exceptionally nice
to beginning babies and letting them smooch all over him!
Wish us luck!!!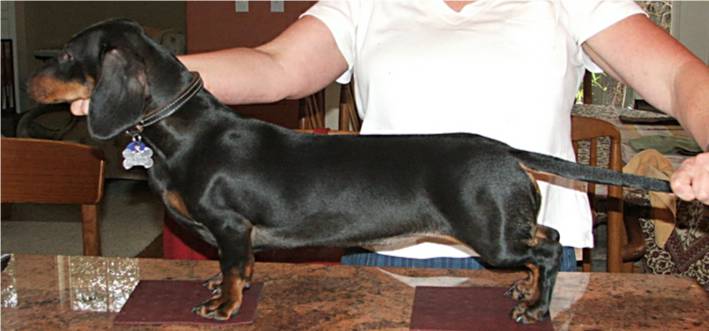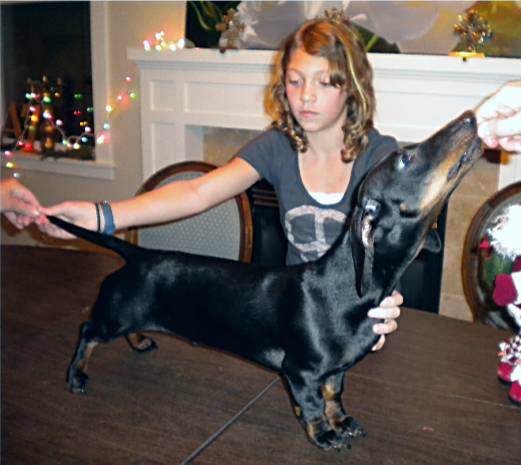 Cleo at Rose City and Leo with his girl Rachel