Earthdog Tests at the Farm, Turner OR
Spring 2006

Saturday
Another wonderful time at the farm in Turner. Lots of entries, lots of fun!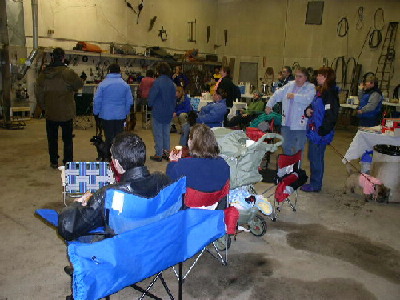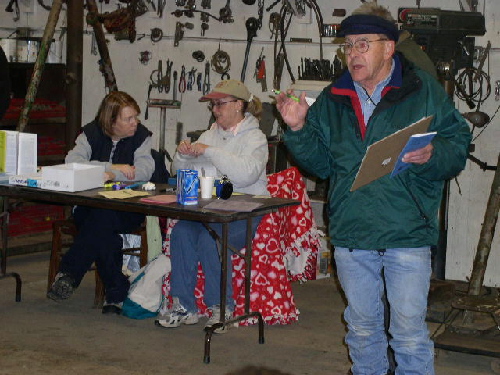 The Masters judge giving his schpiel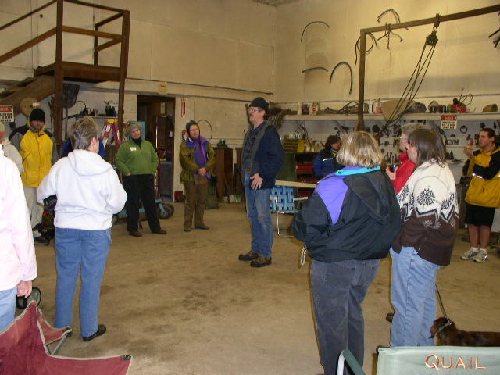 Coffee up before Intro!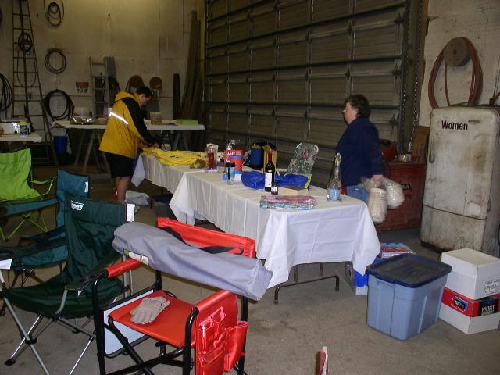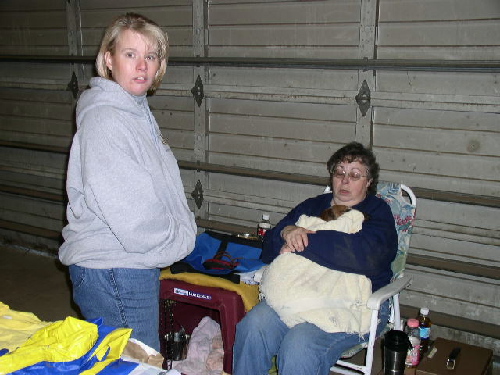 The raffle table is getting set up. Nicole C, Char O and Miss Red.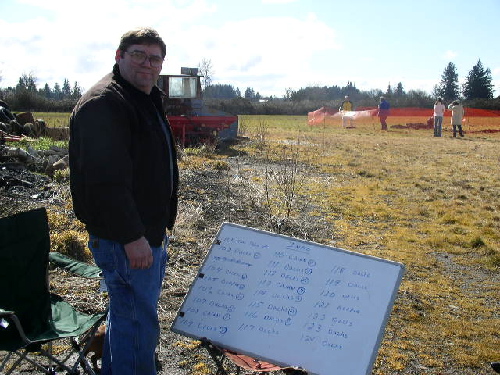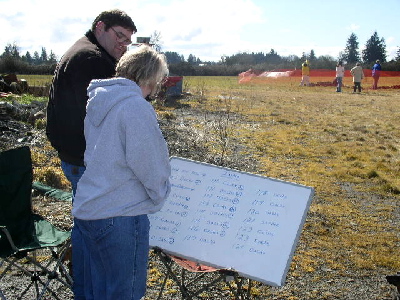 Rob C and Nicole C checking out the intro entries.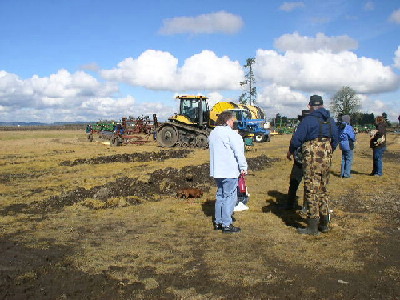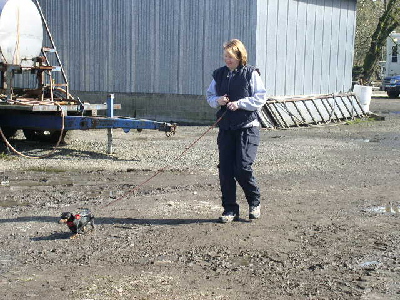 Waiting for their classes. Julie C and her Samantha Dog.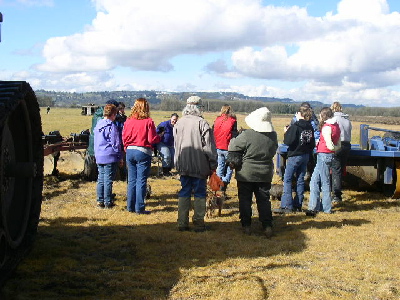 Terrier people and waiting on the Jrs classes...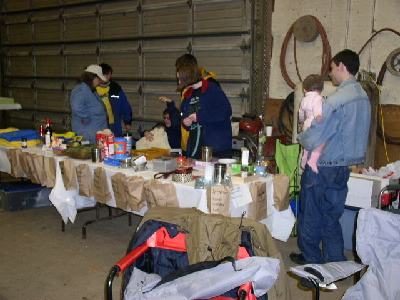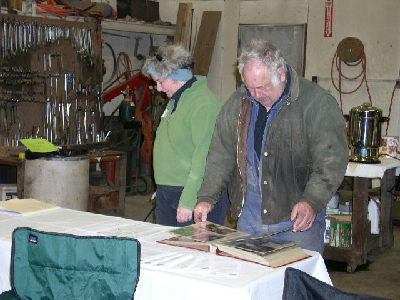 More raffle items are coming in... Reis W and Ben B check out the information table...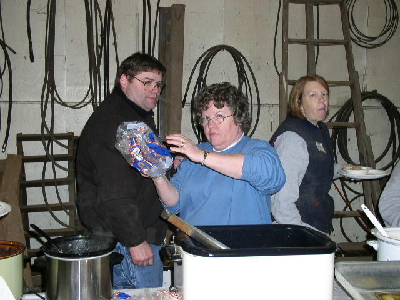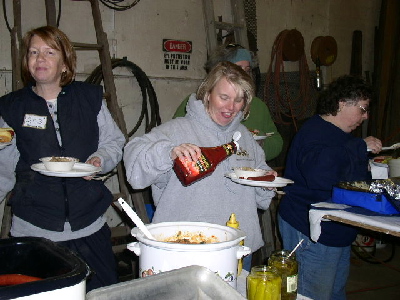 Lunch!!! Potluck is very lucky this time....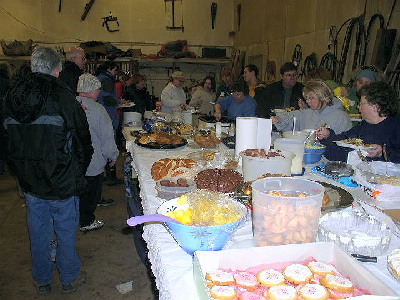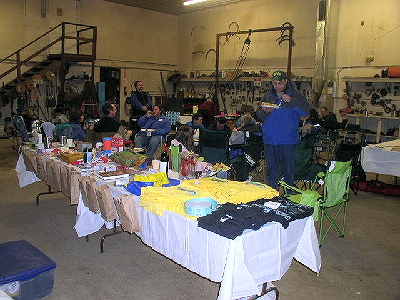 More lunch, more raffle!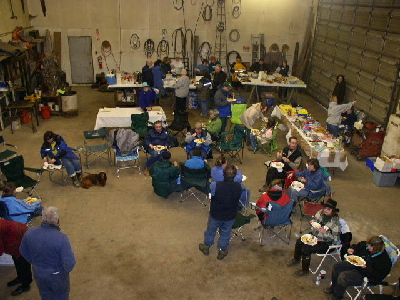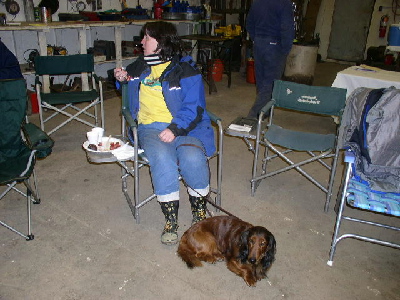 A bird's eye view of the crowd, and Wendy S with her Sausage Stable dog Todd.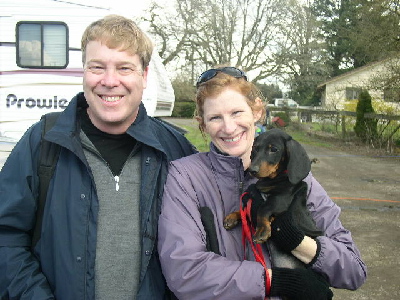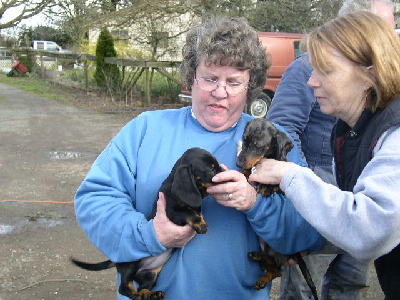 The Paynes with their Gus, and Delores with her Lucy and Clorox.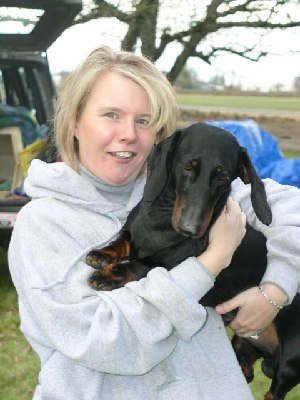 A girl and her dog, a dog and his girl...
Sunday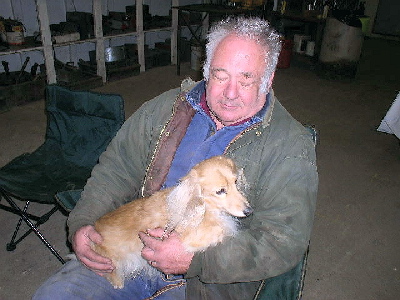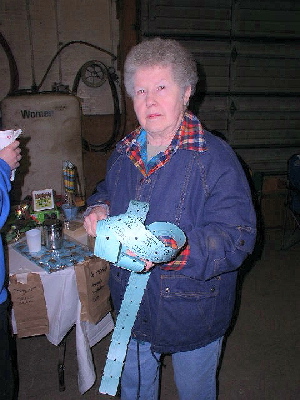 Cuddling with a cream dachshund, and buying those last minute raffle tickets!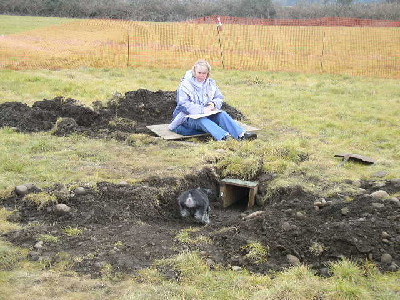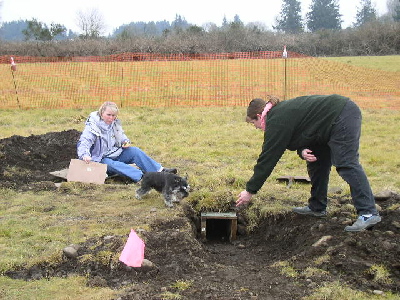 Intro, designed to wake up the old gene pool in our earth breeds.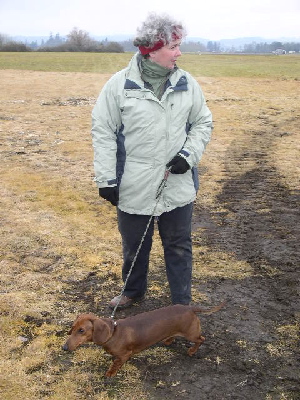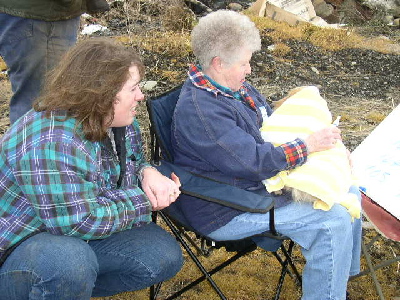 Reis waits her turn with Milo, and Lee makes sure her boy is warm.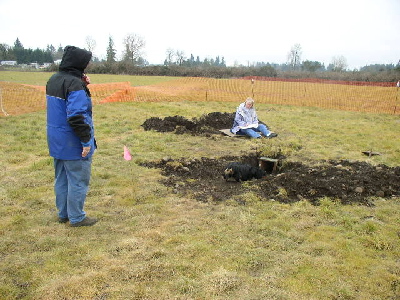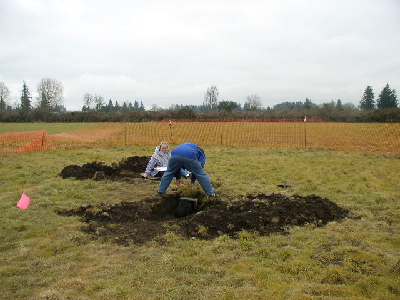 Wendy S' girl goes to ground and gets a good start.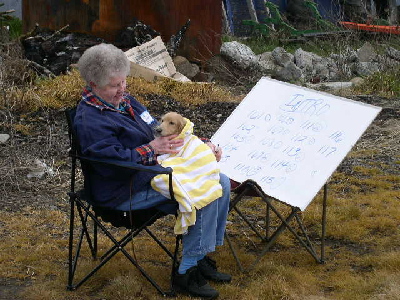 Lee and her boy keep tally of rats vs. dogs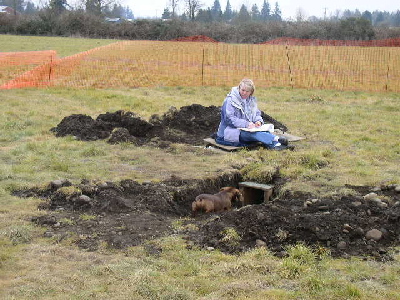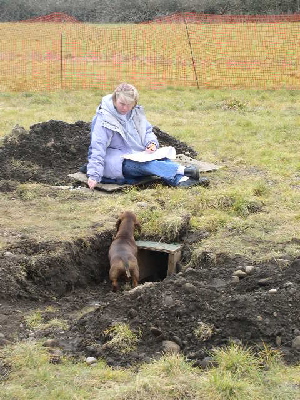 Milo runs into the tunnel, comes out, pees, goes back in, works the rat then comes back out with a nice big rock as his prize!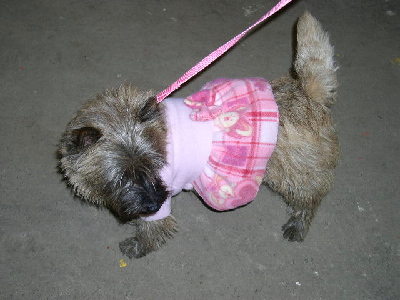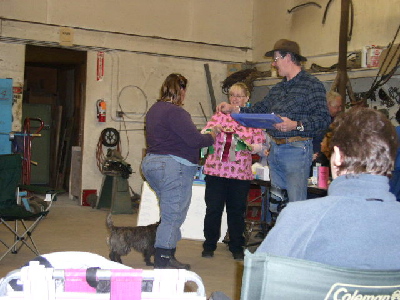 All dressed up for her award! Getting the ribbon and a title, I think..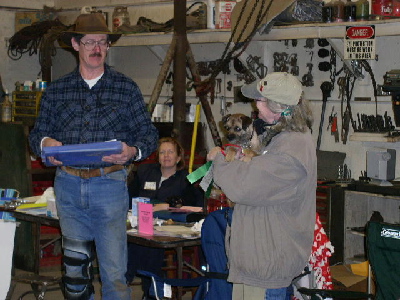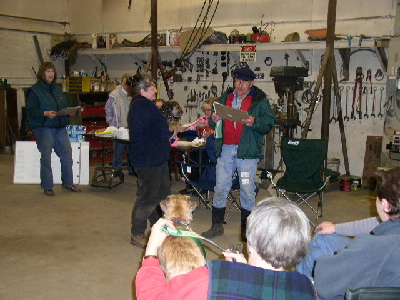 More ribbons for those terriers...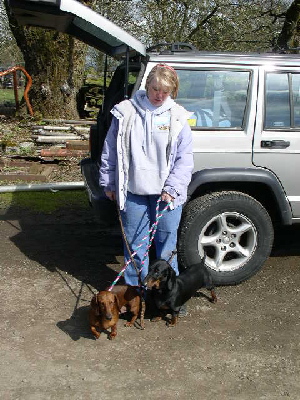 Nicole finally gets some decent dogs........ (ha ha, those are mine)
A reporter was there from the Stayton Mail and wrote a lovely little story on the earthdog tests on Sunday. My own Bridey got a nice picture and mention!
I love earthdog!