Goodwood House
Training Genny for conformation shows...
Genny is pointed in AKC and titled in IABCA
I bought Genny specifically as a field trial dog. HOWEVER, might as well trot her around the ring too!
Genny is built much differently from the North American dachshunds.
She's taller on leg and much more lean and muscular.
I will try to show her and see what happens.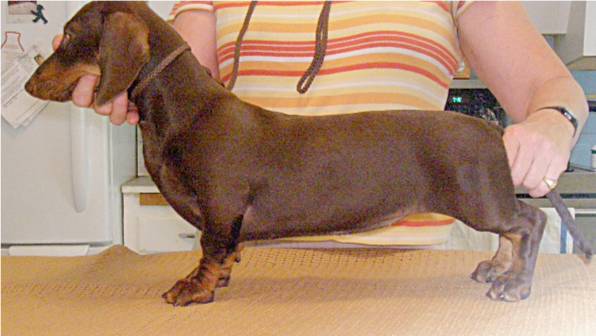 Genny learns to stand for examination....
(16 weeks to the day)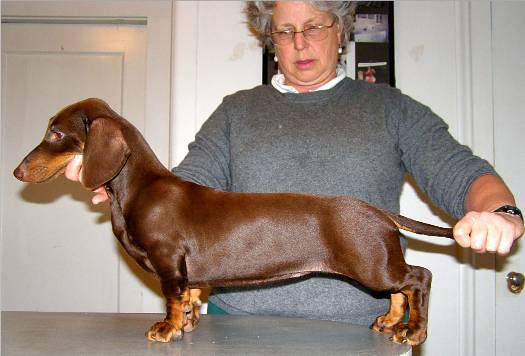 Getting better and better. 18 weeks old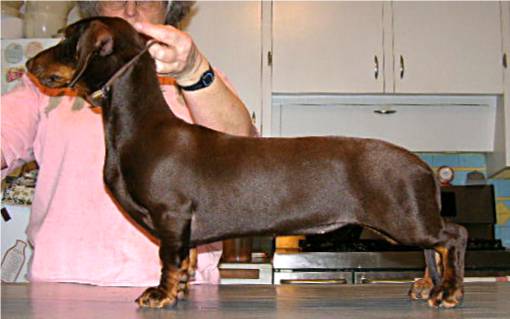 Almost 6 months and her first show in 2 weeks!
Genny at 11 months in handling class: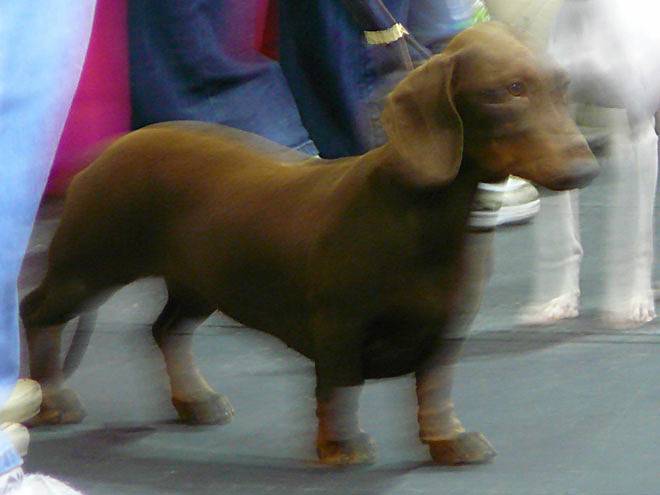 Cool picture taken by my friend Jerome "International Man of Mystery" Frazer.
(Doesn't she look like a quarter horse???)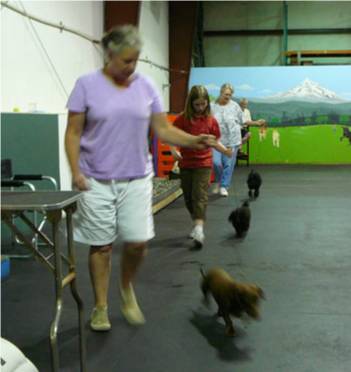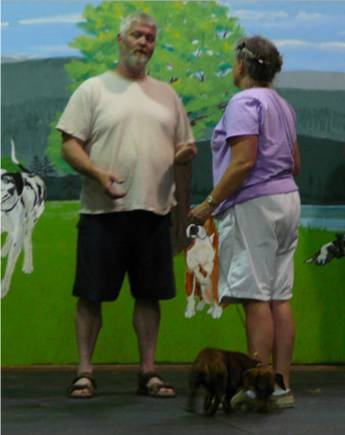 Round and Round Getting a few pointers... Genny! Listen up!!!