Goodwood House Oregon
European Dachshunds
"Gilly"
Abs. 1 FC Easy de la Chapellerie SE
Gilly takes her 1st points as a FC!
Gilly took 4th place in a very tough field of champions.
Saturday, Sept 11th, 2010, Addison, MI.
She's a super star!!!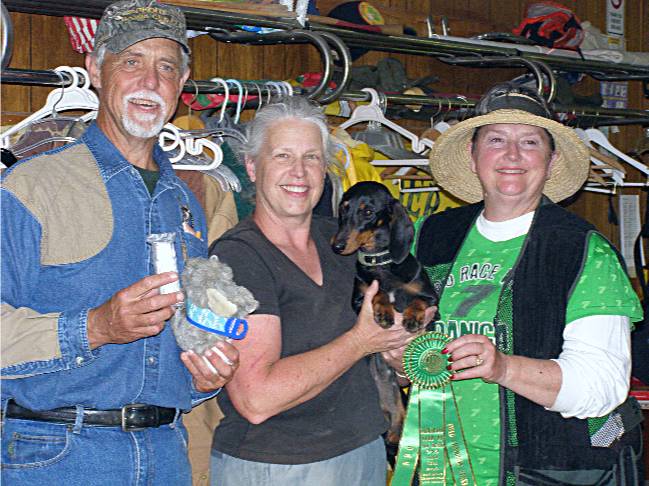 Gilly in NJ taking NBQ in her first run as a new FC. Judges R Schwalbe and R Eltringham.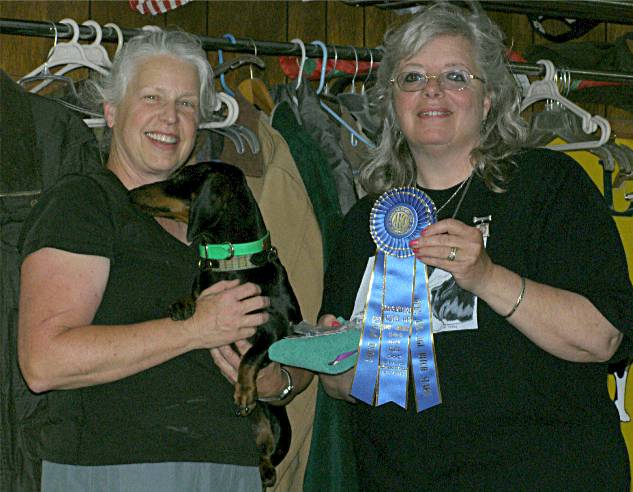 Gilly takes 1st place and wins her FC in NJ. Judge Lorraine Simmons (Judge M. Nothstein not shown)
Gilly in Ohio May 3rd, 2010
L to R: Judge Gail Page, Laura Knolls, Gilly, Yours Truly, and judge Bob Page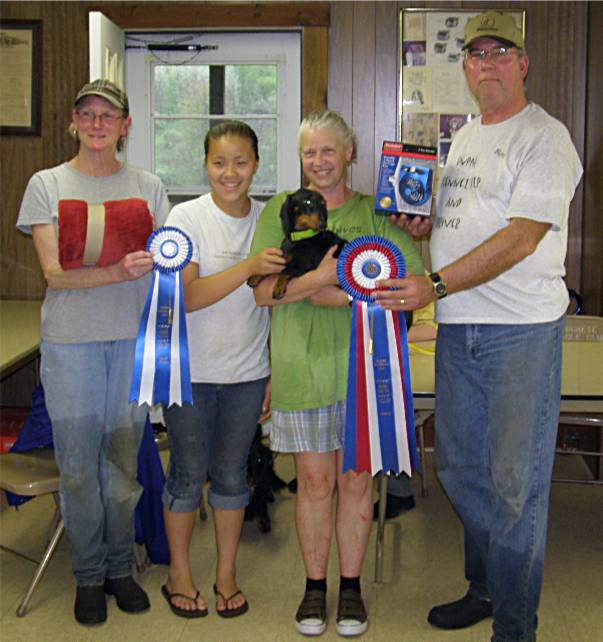 At 1 year of age, Gilly is a MONSTER in the field
1st weekend out at a beagle grounds in the Midwest:
Sat: 1st OAAB for 11 points, Best Open
Sun: 1st OAAB for 10 points, Best Open, Absolute.
fall 2009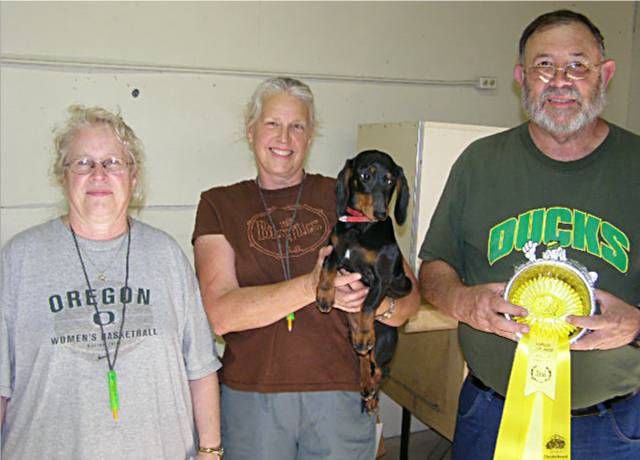 Gilly surprised me by winning 3rd place in OAAB class at her 1st field trial in the fall of 2009.
She was a bit hesitant, but I think she'll get the hang of things by and by.
She loved being outdoors and playing with the other dogs and getting pet by the people.