New Year's Dinner, The Guineas!
The guineas have been living in the freezer waiting for their big day and here it is! New Year's eve dinner of braised guinea hen done in a clay pot.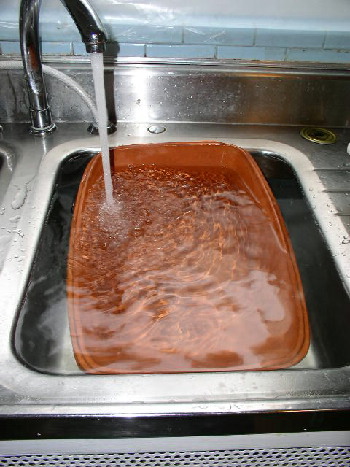 Step one: always soak your clay pot fully submerged in water for at least 15 minutes.
Yours truly cuts up the guineas. They are exactly like chickens, but darker meat.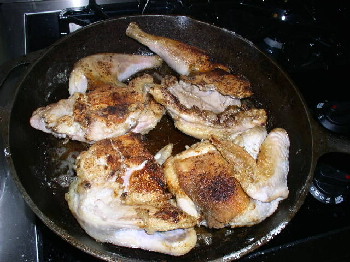 Fry up the cut up guineas pieces in a fabulous cast iron pan.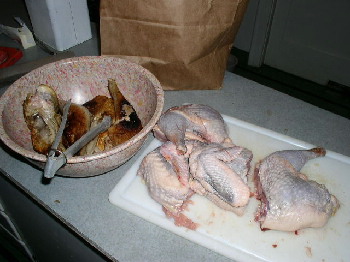 I did two birds and cut them into quarters.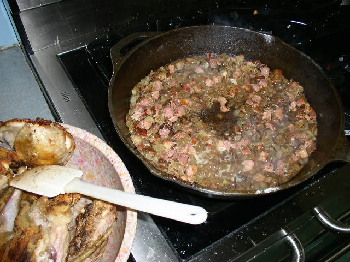 Fry up your onions, pancetta, add white wine and sage...reduce.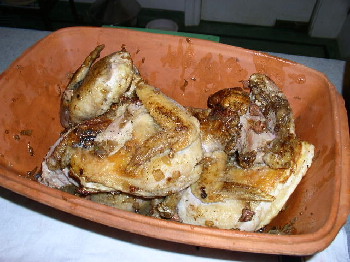 Put your guinea pieces into the soaked clay pot. Pour reduction over all and braise in oven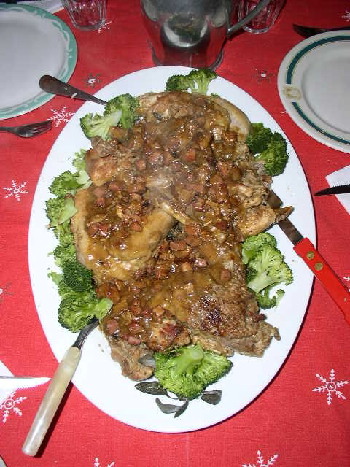 Finished dish! It was divine!!!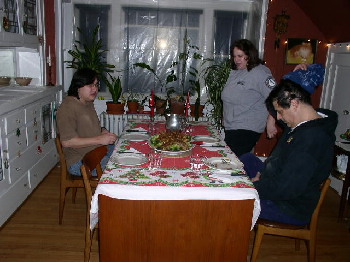 And I have witnesses to prove it!