Goodwood House
European Dachshunds
Tasiemkowa Mafia Ivan
Earthdog
One year after his debut, Ivan comes back to Beavercreek OR to finish up his
Senior Earthdog title!!!
Columbia River Cairn Club
July 30, 2011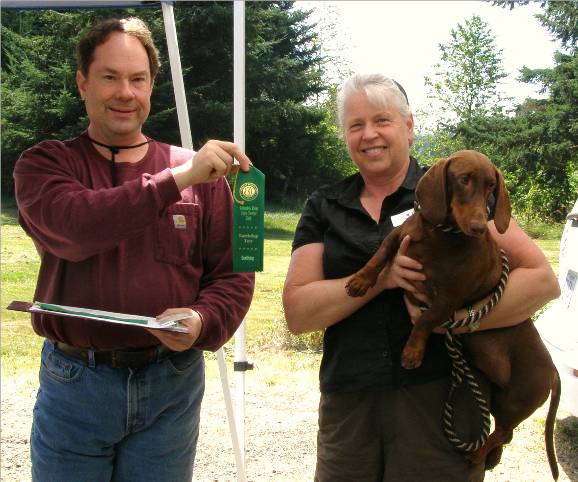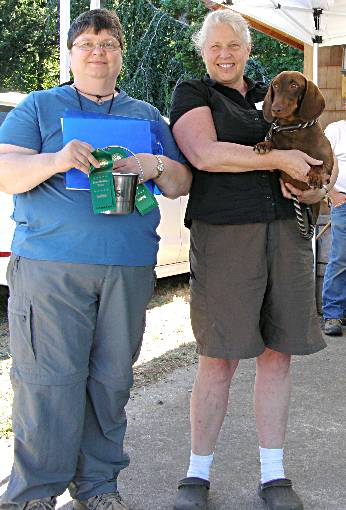 Left: Ivan's 2nd SE leg with judge Tom Quarles
Right: Title!!! Judge Vicki Havlik
Ivan earns his JE on 26 September, 2010!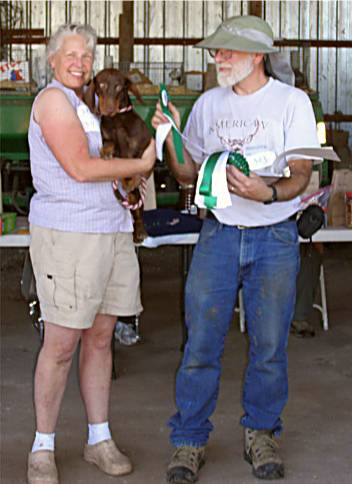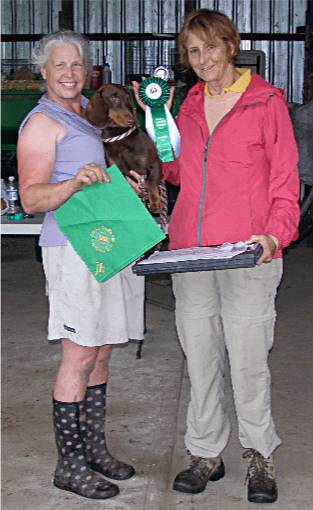 L: Judge "Dix" Dixon R: Judge Camilla Moon
Ivan took 29.1 seconds to reach the rats the 2nd leg. Talk about a heart attack for Claire!
Columbia River Cairn Club
July 26, 2010
Intro: sniffed his way to the tunnel, saw judge, barked at him! Fail
JE: sniffed his way into the tunnel, came back out, ran around and peed. Fail
Verdict: Excellent progress and socialization, but the rats just
aren't appealing enough to him yet.