Goodwood House
European Dachshunds
Tasiemkowa Mafia Ivan
My trip to go get him.
My trip to get Ivan...
I left on Saturday from Portland, OR
arrived Sunday in Luxembourg,
spent the rest of the day and the night with my wonderful hosts
and left Sunday morning to return home!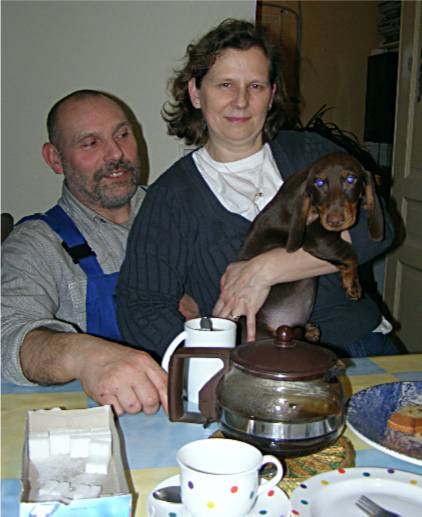 My wonderful, wonderful hosts, Rajmund and Iwona and my new baby.
They picked me up at the airport
brought me to their home that they were just moving into!
Fed me and fed me and fed me
gave me a bed dog to sleep with (a tiny little mini girl, so cute!!!)
Then took me back to the airport in the dark of the early morning!
MERCI you two!!!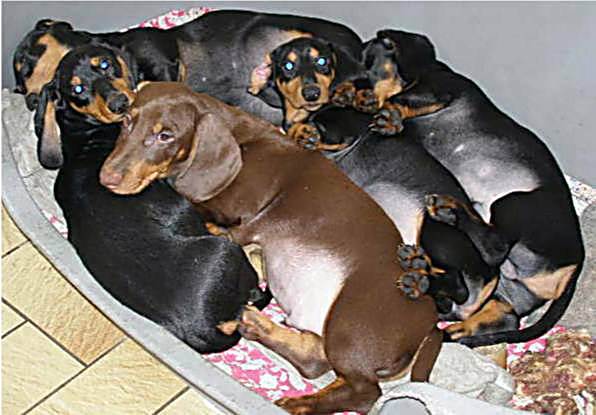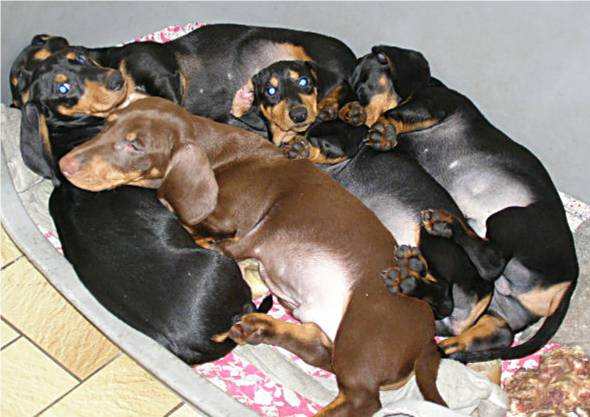 Ivan and all his littermates
3 boys and 2 girls
Iwona is keeping a boy and a girl out of this litter.
Ivan was the only chocolate.
They were ALL lovely and so happy and friendly.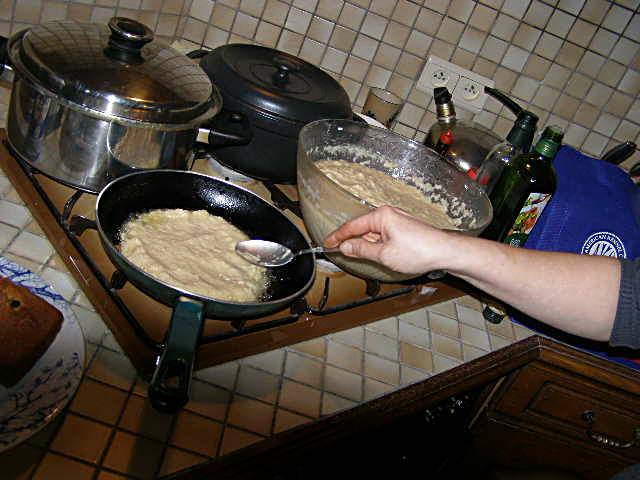 Lucky me! I got to eat a traditional Polish dinner.
As you all know, I love to eat and I love to learn about food.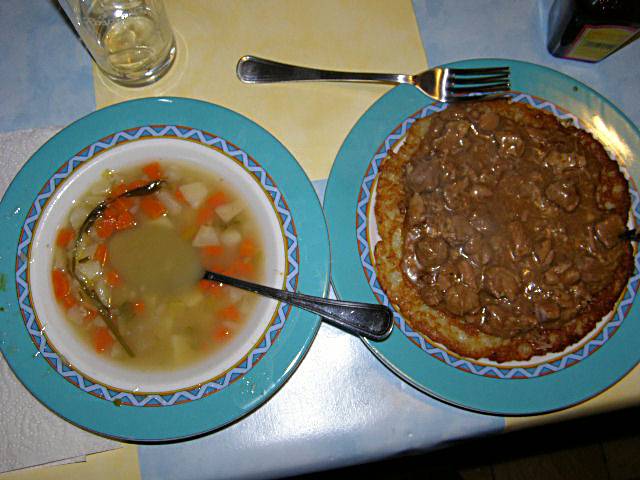 OMG, just look at this!!!
I wanted to help, so I was allowed to grate the potatoes.
I was SO bad at it and got all kinds of bio hazards flying that I was
relieved of duty!
But, I was very, very good at eating it!
On the left, a yummy potato and carrot soup with barley.
On the right, a potato pancake with a delicious beef ragout on top.
The son of the house, a strapping young man in the Belgian army
ate 3 of these!!! I was stuffed after just one!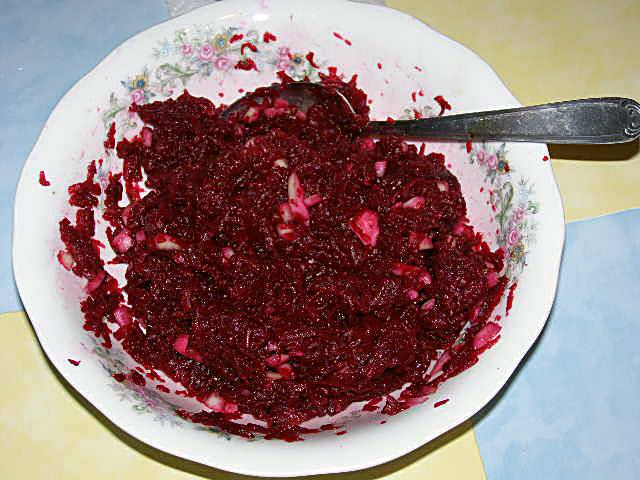 We had steamed beets grated with chopped onions
topped with a bit of balsamic vinegar.
YUM!!!
It was a root vegetable sort of meal.. delicious and
the best company ever.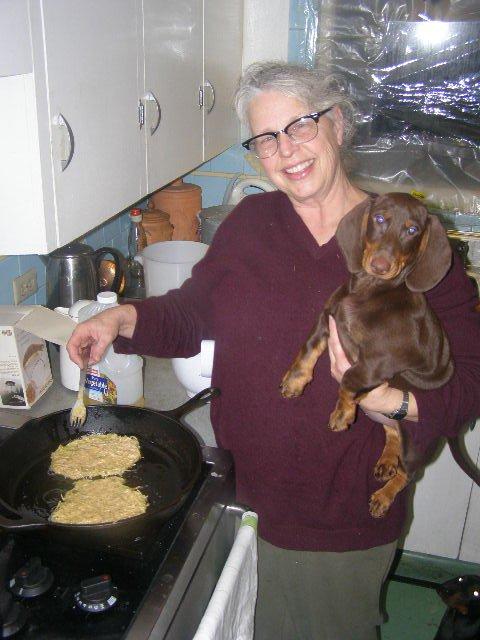 Of course, I had to copy these pancakes when I got back home.
Ivan makes sure I make them correctly.
The boys ate them ALL up!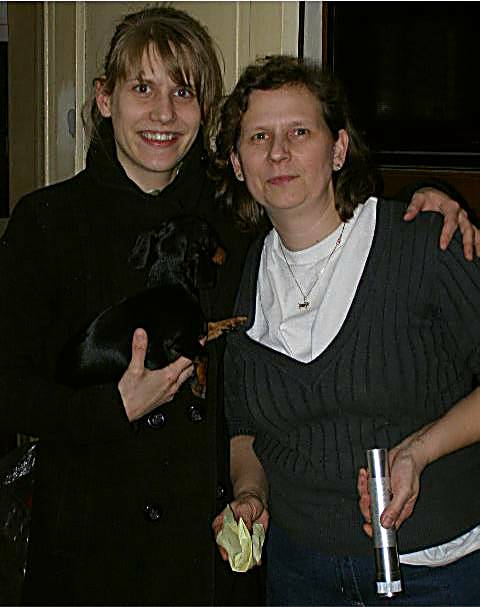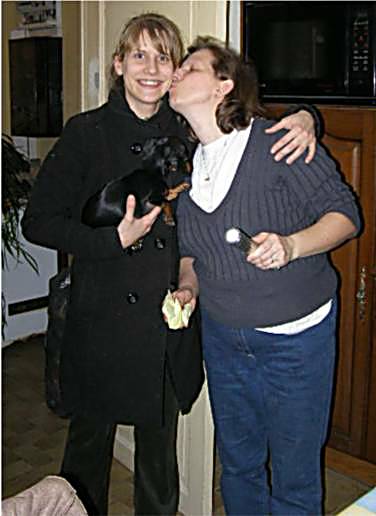 Iwona and Rajmund have 2 lovely children.
This is the daughter of the house with her mother and my bed dog.
I must admit, I was jealous of the healthy family atmosphere.
It was so loving and so calm!
Thank you for my wonderful visit!!!!