Dual Champion Goodwood's Milo
(DC Jagie's Sunkissed Phoenix ROMO x DC Niebur's June Honeymoon ME SHH CGC VC)
For more information regarding Milo as a stud dog, please contact Reis Wilbanks.
Milo wins best stud dog at the Cascade Dachshund Club Specialty
Milo wins an Award of Excellence at Eukanuba 2006!
Milo earns his field championship
Bridey's boy started his show career with a bang, earning two 4 point majors at the Rose City Classic dog show his first weekend out! Atta boy Milo!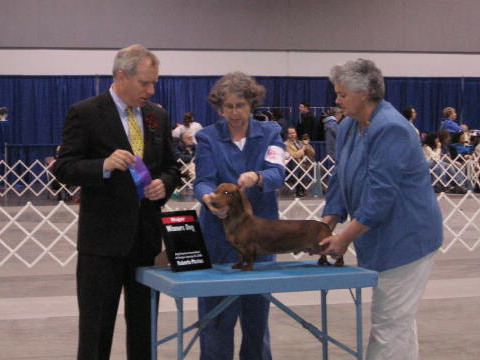 Miki Perry of Sausage Stables Dachshunds helps make sure I don't blow it...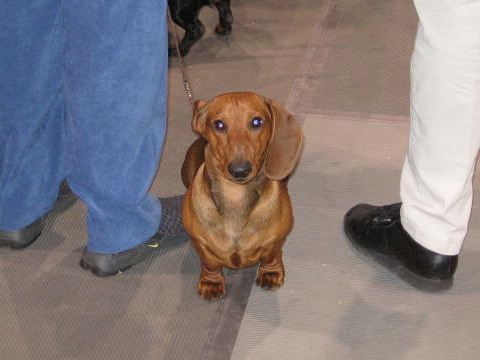 It's tough being so short! Milo's mommy Reis took this picture. (Actually, she took all of them! Thanks Reis!)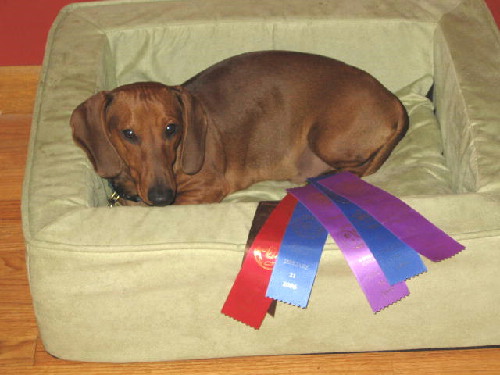 Whew, nice haul Milo! Only 7 more single points to go and you'll be a champ!
Here are Milo's show pics.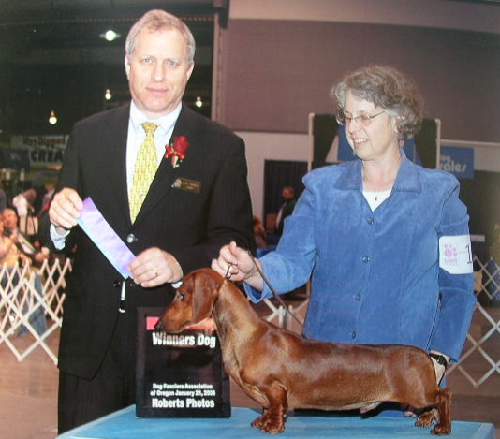 This was a 4 point major, sorry to be strangling you Milo!!!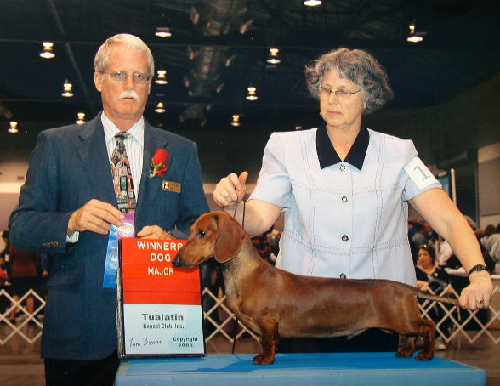 That's better! Another 4 pointer too!
Milo picked up another point on Feb 11th at Albany, only 6 more to go!
Milo finished his championship at the Chintimini Shows with back to back 3 point majors! Wow buddy! Way to go!!!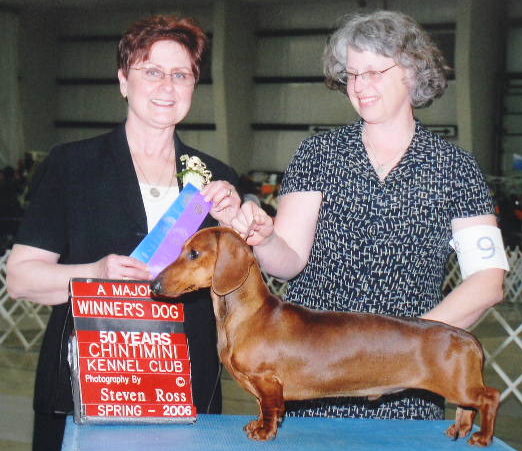 What a good boy!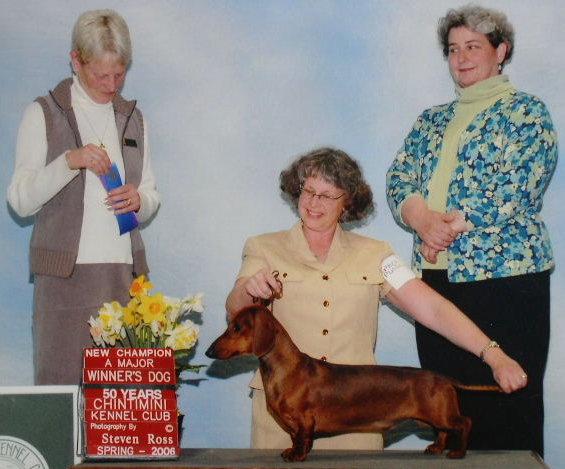 Finished at 10 months in 3 weekends. Amazing!