The Puppies are Here!
Ch Sausage Stables Cedar SS (Pixie) was bred to Miki Perry's Ch Rose Gate's Kansas Traveler SS (Kansas) and whelped the night of July 30th to the 31st, 2006. She's an excellent mother and he's a good strong sturdy boy. These ought to be very nice puppies in the Braaehaus tradition.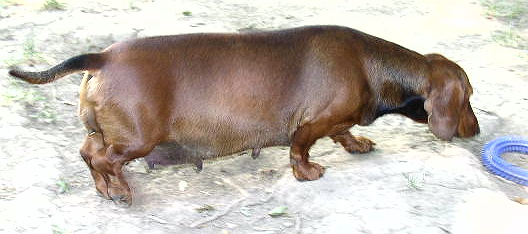 Pixie at 6 weeks. HUGE already!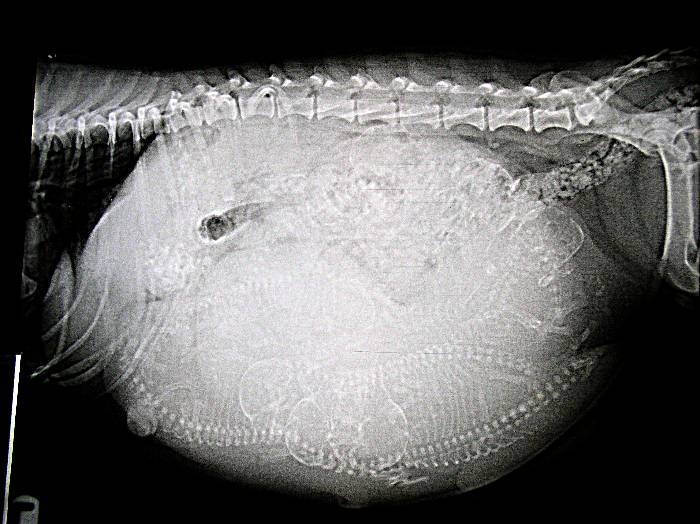 Vet says 7, maybe 8 in there! Yikes!
Whelping starts 30 July, 2006!
#1 red girl, 9 oz, 10:45 PM. ( pink)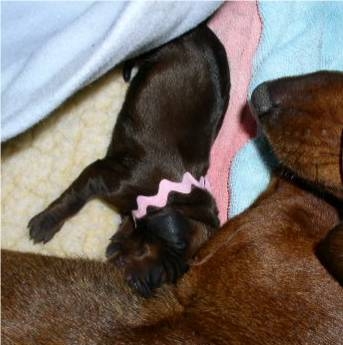 #2 red boy, 8.5 oz, 11:30 PM (blue)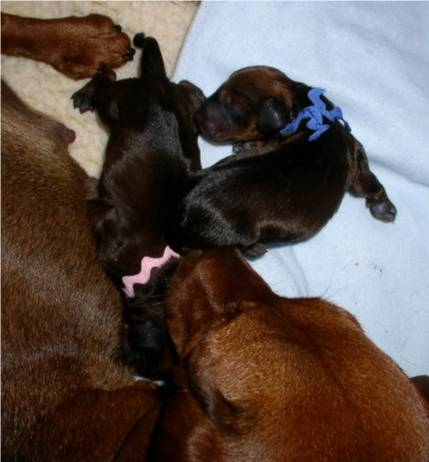 #3 b&t girl, 8 oz, 12:15 AM, 31 July, 2006 (red)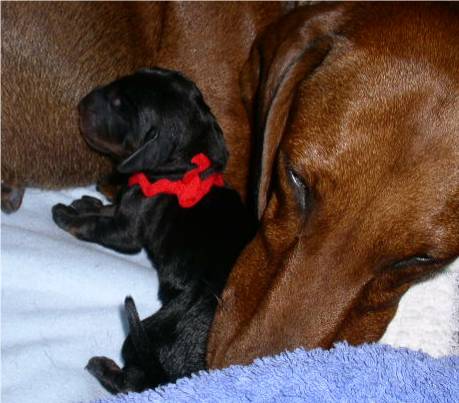 Nicole and Claire read DCA dachshund porn.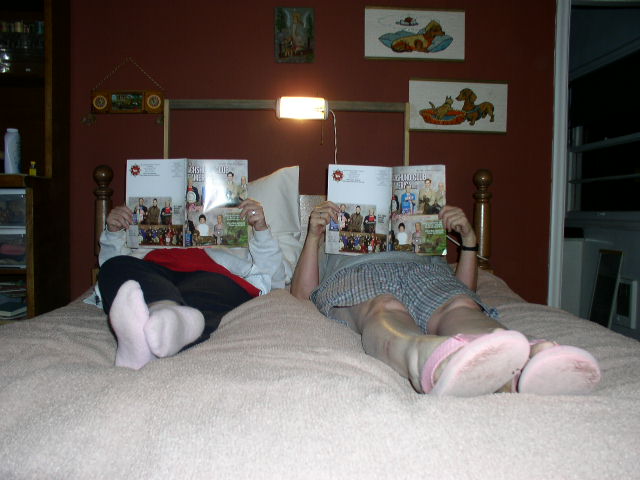 3:15 AM, Oxytocin shot given
#4 b&t male, 10 oz, 3:20 AM (yellow)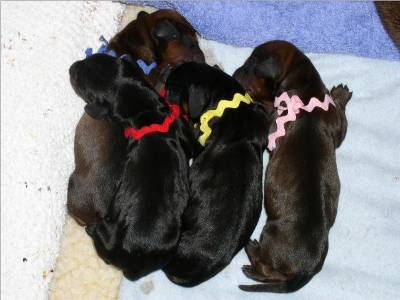 #5 b&t male, 8.25 oz, 3:50 AM (green)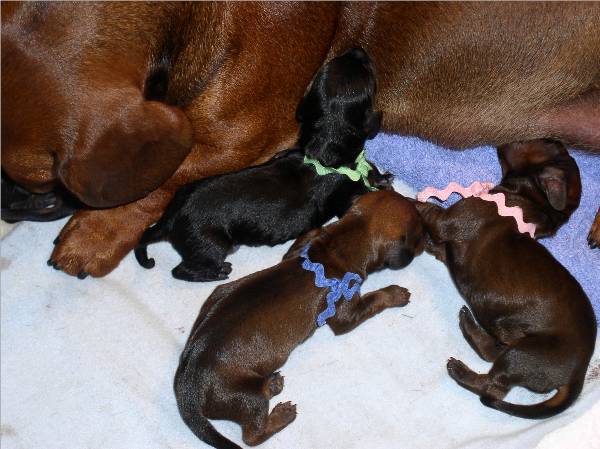 Assistant Dan stays up all night too!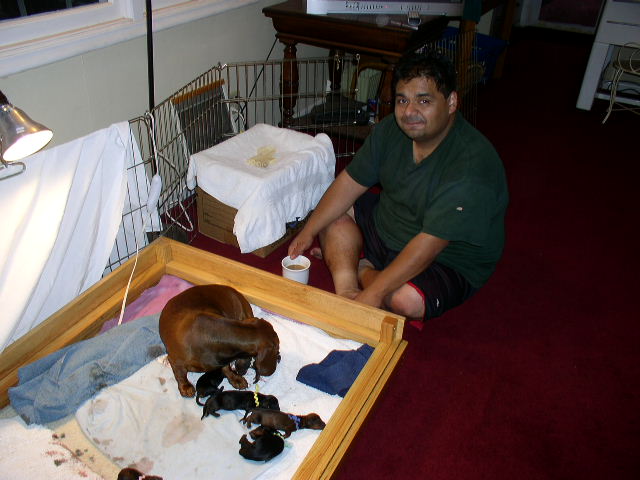 Midwife Nicole takes a rest.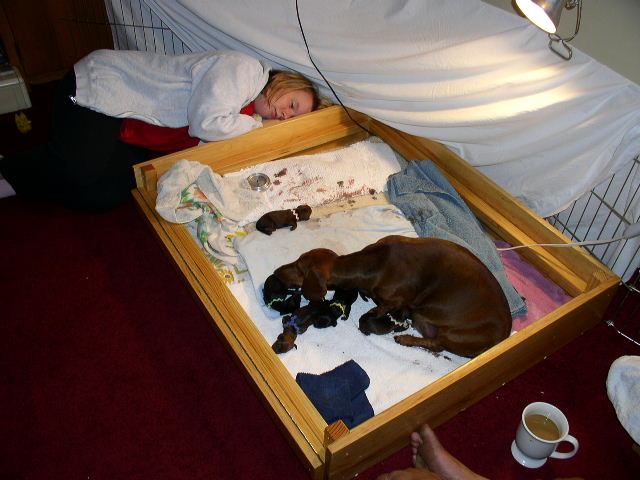 4:30 Oxytocin shot given
#6 red female, 7.5 oz, 4:50 AM (beige)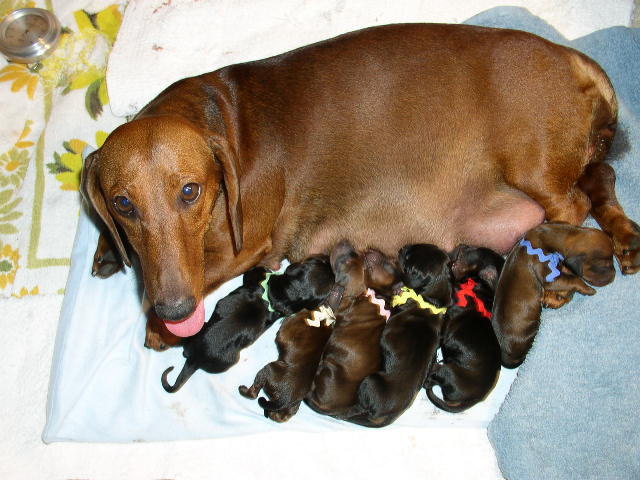 #7 b&t female, 8 oz, 7:AM, (brown)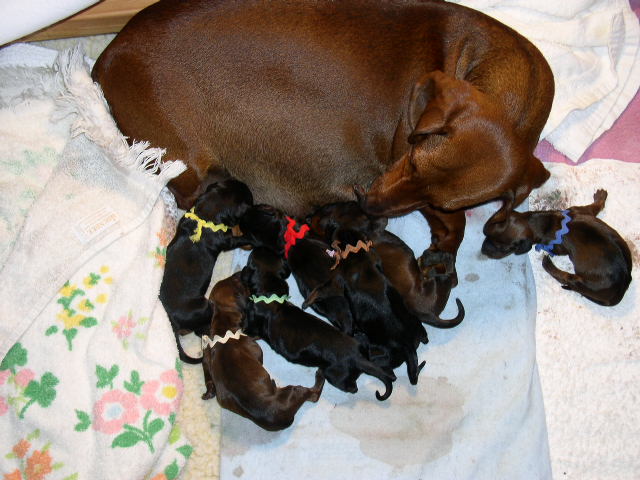 Nicole just can't stay awake one more minute!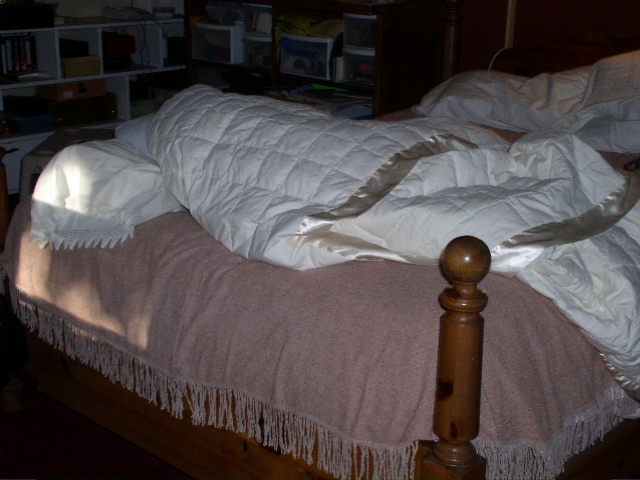 The happy family and their human.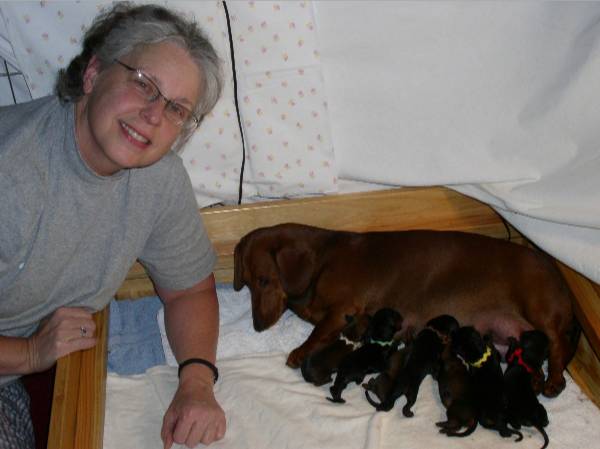 And that is it! Mom and pups are resting comfortably.
The vet gave everyone an initial "A-OK."