Dual Champion Goodwood's Scout's Honor
(DC Riverview's V Kadenz SS, SE, HH, CGC, VC x Ch Sausage Stables Cedar SS)
Scout wins an Award of Excellence at Eukanuba!!!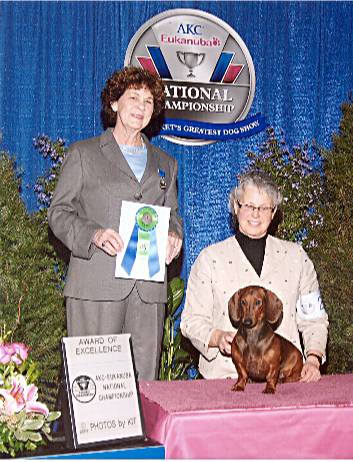 L to R: Judge Gretchen Bernardi, Scout and Yours Truly.
Miss Scoutie and I drove down to Long Beach CA together for Eukanuba 2007.
Wow! Lightning struck twice for me!!!
Scout got an award of excellence from judge Gretchen Bernardi at Long Beach CA, Dec 1st, 2007.
The judge said Scoutie was in fantastic condition and she commended me on that. The judge also said that though Eukanuba didn't give their AOEs in order, if they did, Scout would have been 2nd after the Best Bred By bitch, who was lovely! Yay Scout!!!
Here are some fun pics of Scout and me showing off. Thanks to Kathy Lockyer of Lockshire Dachshunds for the pics and the company!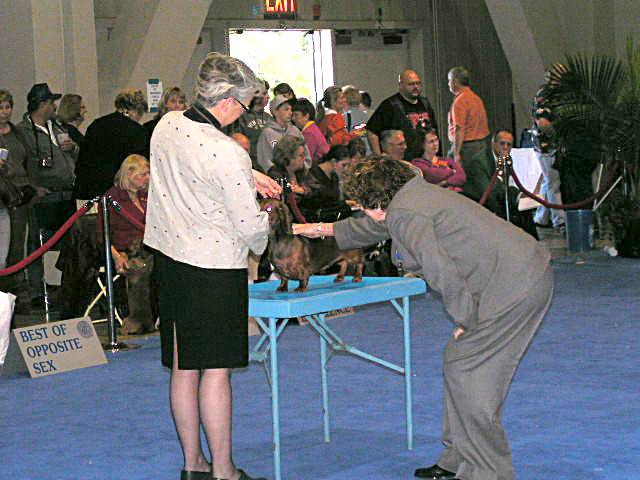 Up on the table...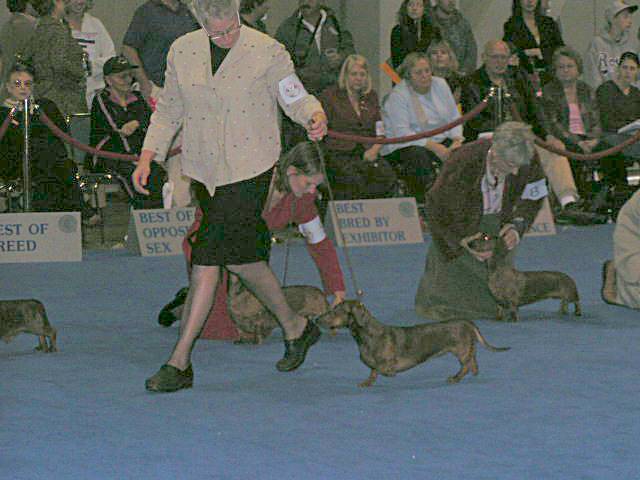 Walk, walk, walk....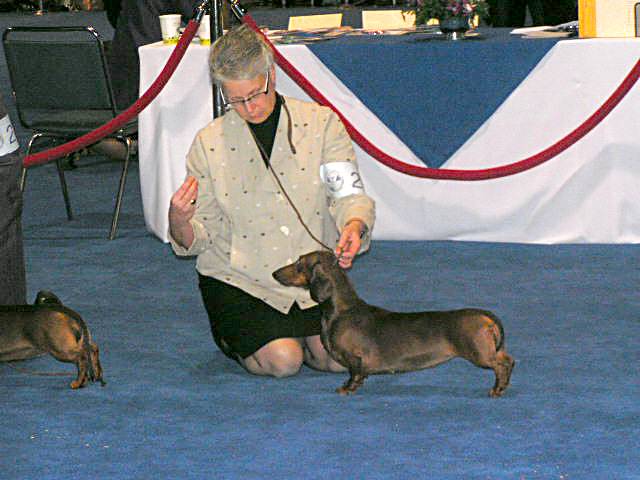 Stack, stack, stack.... (That's Henry and Rusty next to me!)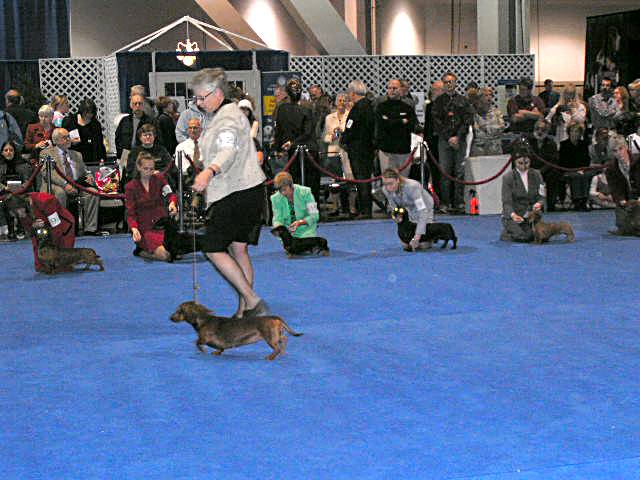 Walk some more......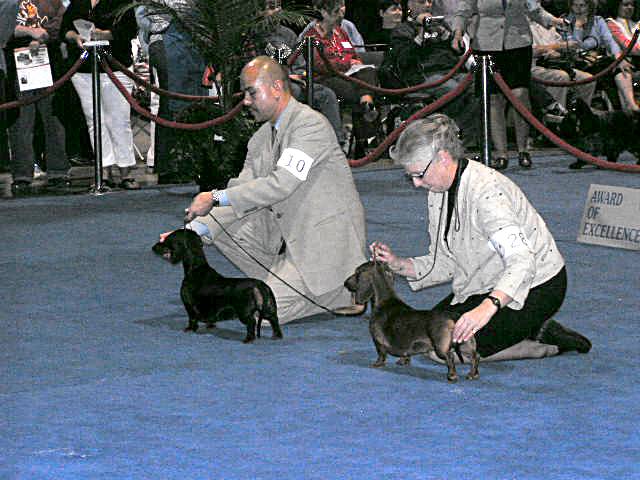 Final showdown, the beautiful Roseanne takes it, but Scout gets next best!!!