Goodwood Standard Smooth
European Dachshunds
standard smooth dachshund puppies for sale
2011's Breeding Report:
Ivan Tasiemkowa-Mafia SE x UKC Ch Goodwood's Good Miss Tristan Gives a Huti
Ivan / Tristan (Pedigree)
Tuesday:
ears, nails, teeth and bath.
Must be pretty for our date with destiny!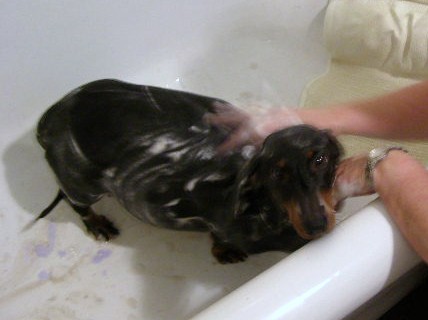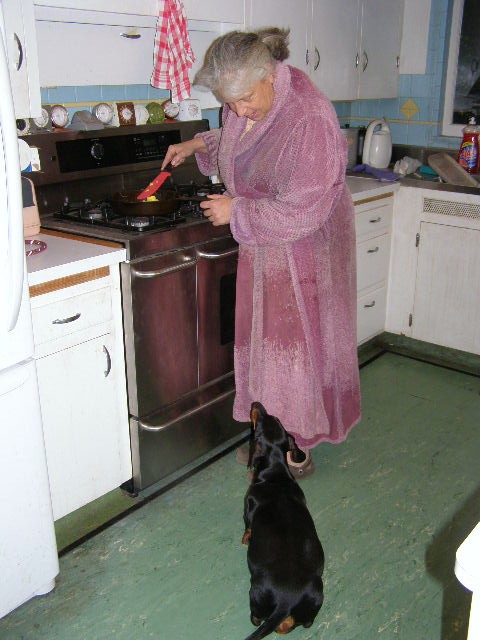 Small amount of e
ggs for breakfast.
The food must be digested before she goes under.
22 Aug: Tristan was given some steroids to help the babies'
lungs get ready to breathe. Her progesterone was 3.6
It needs to drop to 2 or below to start the whelping.
C section soon!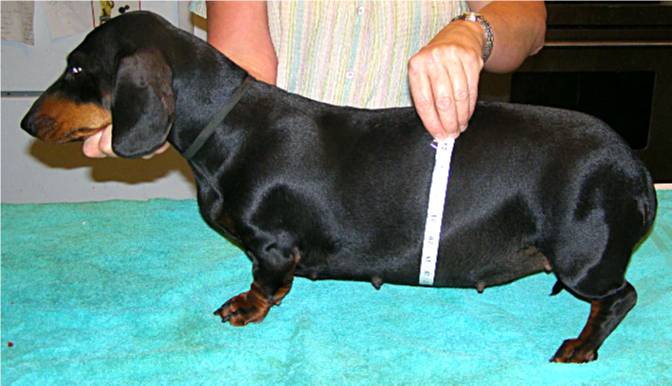 Tristan is 24" around her belly on day 43 of her pregnancy.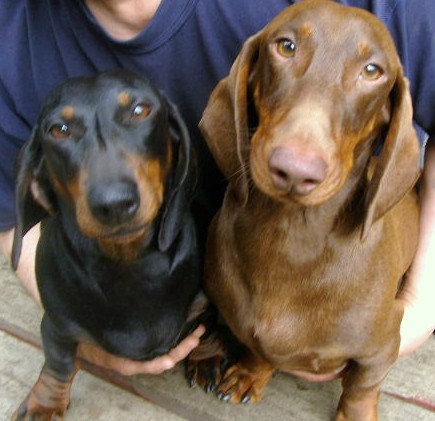 Due date August 24 +/- 2 days!!!
Ultrasound on 7/16 shows 6 puppies!!!
3 in each horn, hearts beating, all the same size... looking very good!!!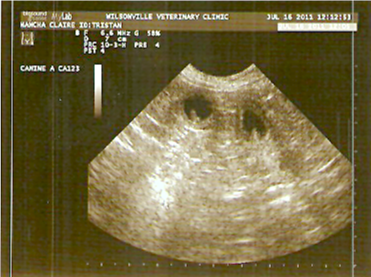 2 little puppies visible in this ultrasound!
June 13, Tristan starts her season.
June 20, Tristan, Ivan both test negative for Brucellosis
June 20, Ivan's sperm is tested and all is super!
June 20, Tristan's 1st progesterone is taken: 2.5.
June 23, Tristan and Ivan both pass the CERF exam. (for PRA and cataracts)
June 23, Tristan's progesterone is at 6.5. She's ovulating!
June 24, Tristan and Ivan have a "date" with Dr. Lopate!
1st TCI, due date August 24 +/- 2 days!
June 27, 2nd TCI. All is well!