Projects at Goodwood House, Oregon
Roller Shades
Definitely on my list for my "dream house" were roller shades.
This house is the kind that can have them.
In fact, there were old shades in closets and lots of old hardware on the windows!
These shades are a nice dark green, are the color of the original shades
invented by Stewart Hartshorn in 1864. At that time they used to paint on canvas.
Now the fabric is dyed.
We have had 2 heat waves since I had these made, and they are AWESOME!!!
They keep the house at least 20 degrees cooler than outside.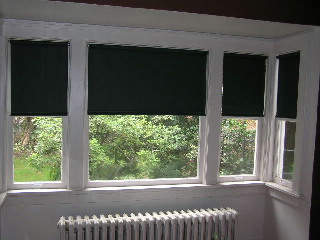 New!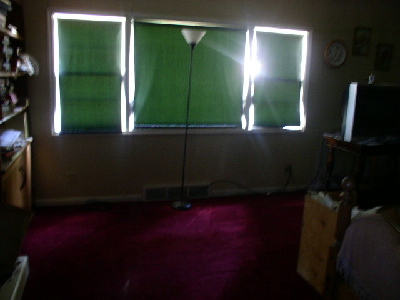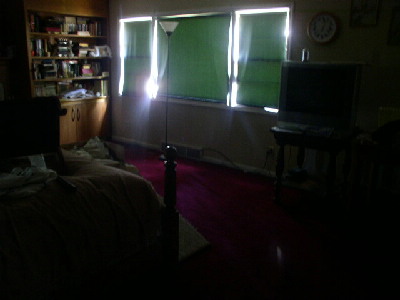 My bedroom has a total of 7 blinds.
It looks pitch black to the eye, but the camera shows more light.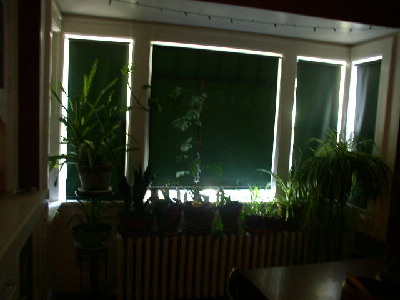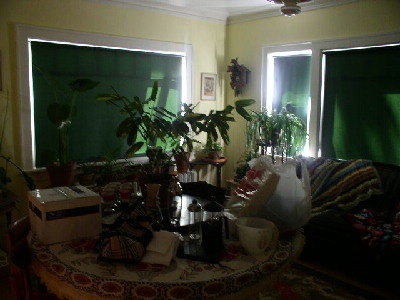 The dining room and the parlor.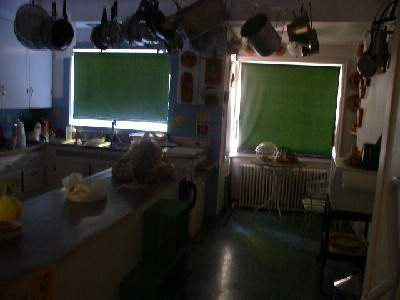 The kitchen.
I can't tell you how much I love these roller shades.
I *highly* recommend them.
Want some? http://www.thehandwerkshop.com/