Renewing the Dog Yard Lawn
After living in the dustbowl for a year, and having the dogs covered in mud / dust and other stuff that makes me clean house more than I'd like, I finally decided to bite the bullet and have the yard redone.
Here is the pictorial saga of the re-sodding.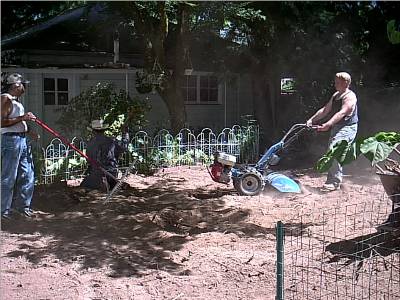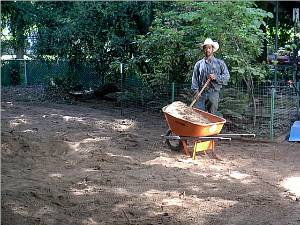 Step 1: plow up the old dirt and rake it out.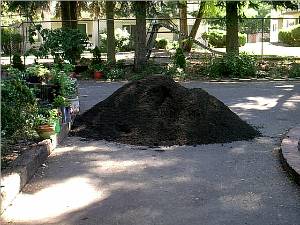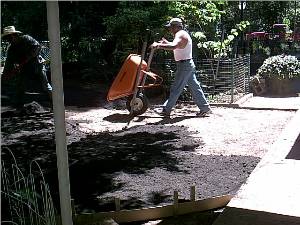 Bring in some good topsoil / compost mix and spread it out.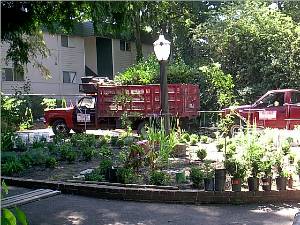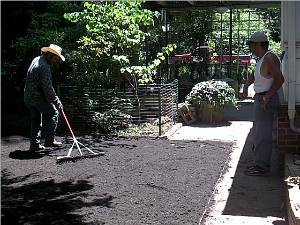 The trucks and the neat tools.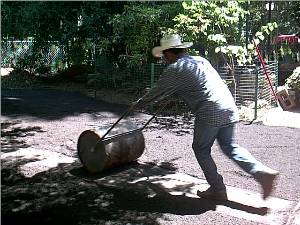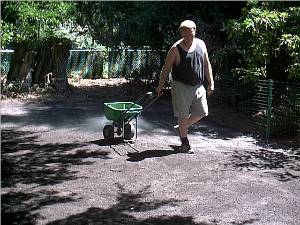 Roller the mixed additives and then spread fertilizer.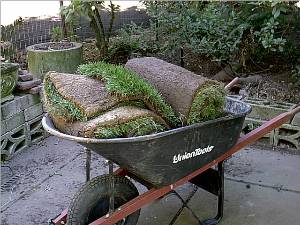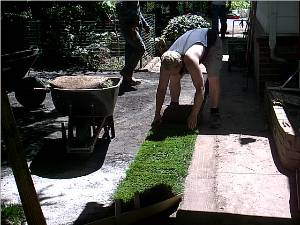 The sod rolls, and laying them out...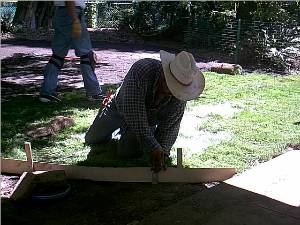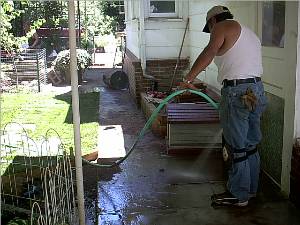 Making the form for edging and cleaning up (my favorite part!)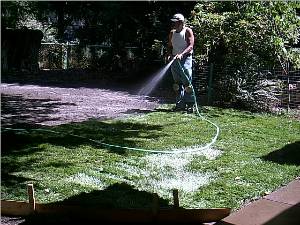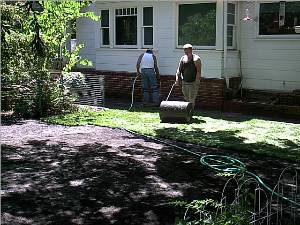 Watering the sod, then rollering it, then watering it again.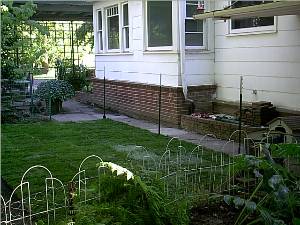 The new fence being put in. This might be a "dog yard" but the dogs can't come in for at least 2 months. Water water water until the roots get a hold of the new dirt. Then, it should be good to go for a long time.