The Fallen Tree
(that cost me $850)
It was a dark and stormy night, it had been pouring down rain for days. The apartments next door have no drainage as in the 60s when they were built it was not in the code. So, I get a lot of their runoff. I did call the surface water management in my community and they said "Get an attorney to write a letter, that usually takes care of it. But, there is nothing we can do as they are not breaking any laws."
The result: George comes in one night and says "Hey guys, do you know one of your trees has fallen over?"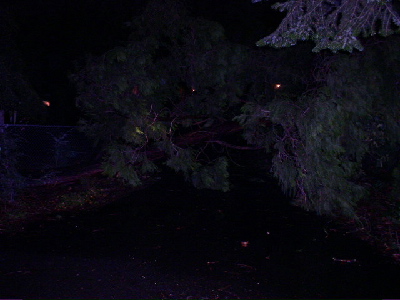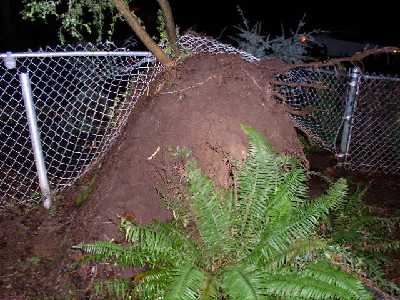 Sure enough!! And, the tree took my fence out and a bit of the apartments' fence.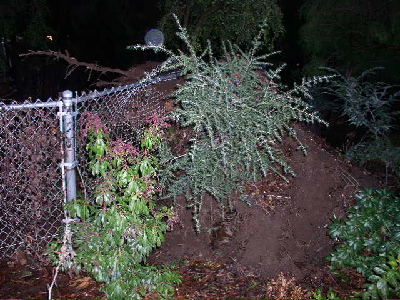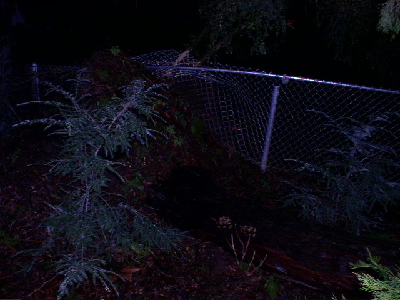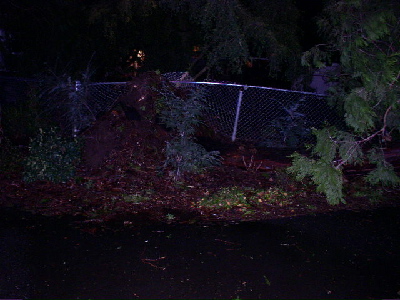 These were all taken the night the tree was discovered to be down.
The next day...........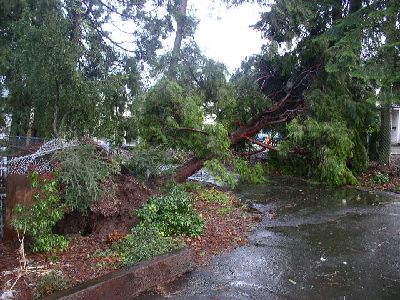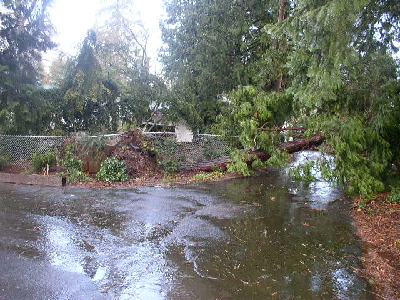 Whoa! You can see the rivers of water too.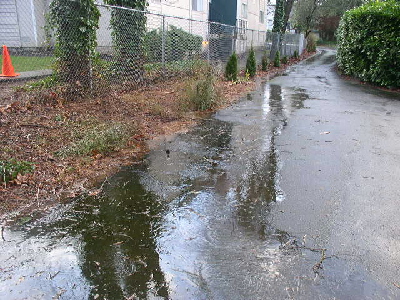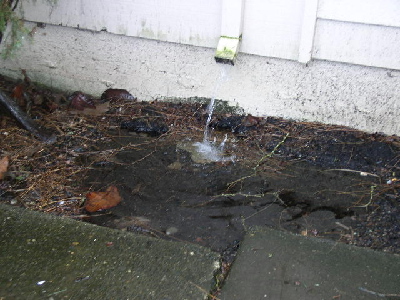 This is the root of the problem....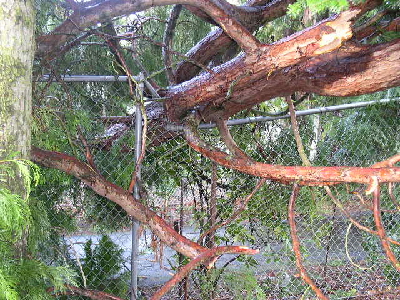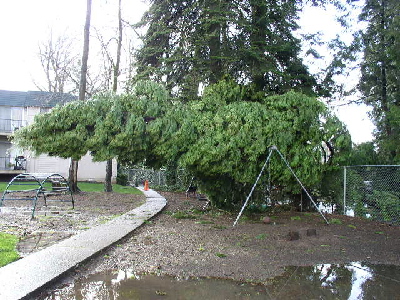 Where the tree fell. Right on the playground! Good thing it was at night and there were no kids around!
I call the insurance company and find that I get to pay for it all myself! My deductible is exactly what it will cost me to get the tree cut up. There was so much rain this winter, and there was so much damage from rain that the insurance company had to fly in adjustors from all over the place to help deal with all the claims.
Day 3....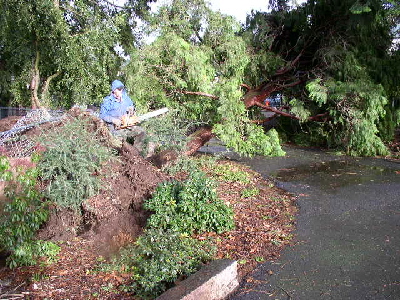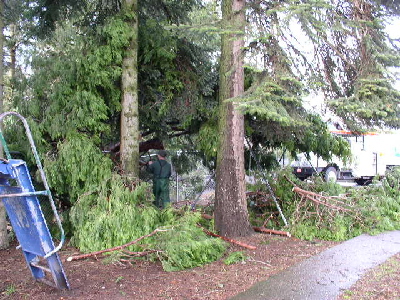 The Stihls get fired up..........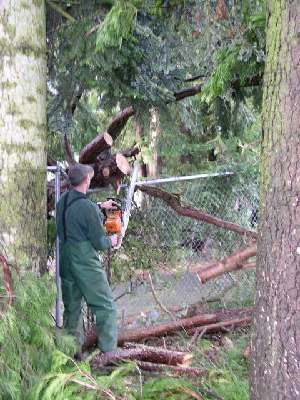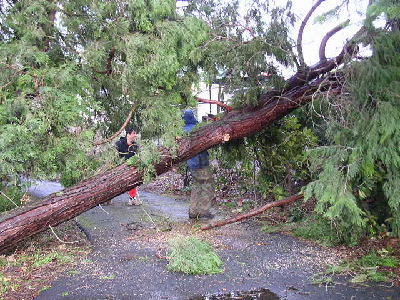 Working both sides of the fence....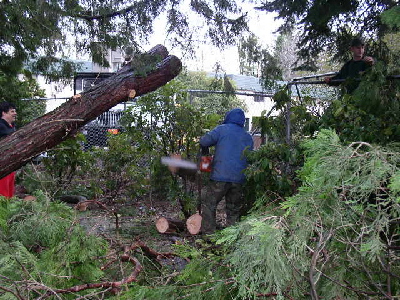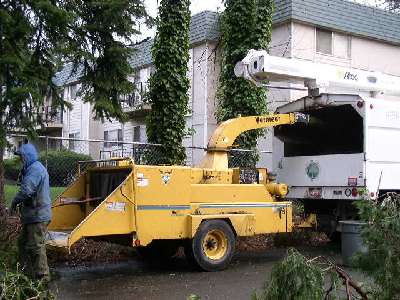 Chop chop, grind grind...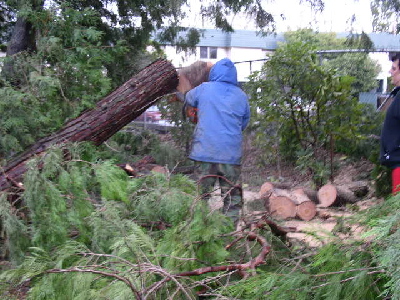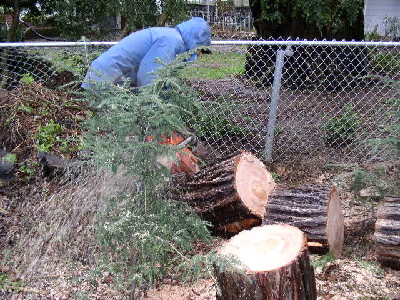 Nice lumber, but I'd rather have my tree back.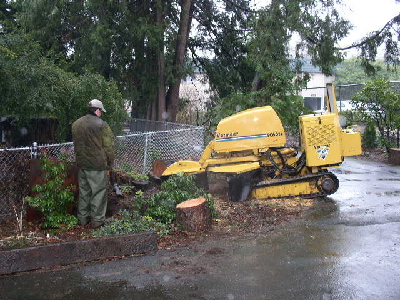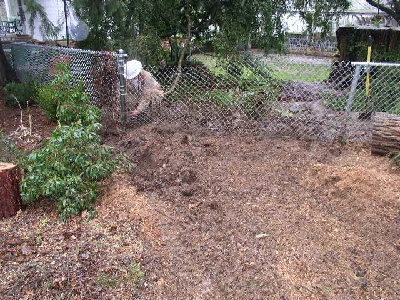 The fabulous robotic stump grinder and putting the fence back so the dogs stay in the yard. Note the lovely chips.
6 months later.... The fence is repaired.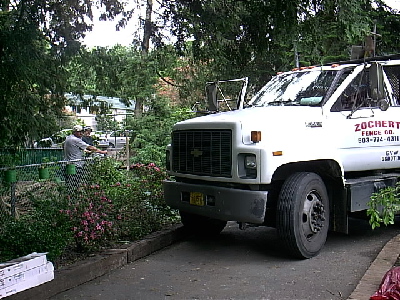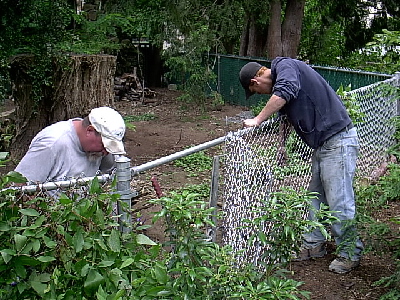 You can't have a big enough truck I guess!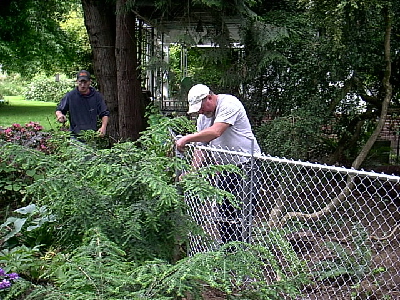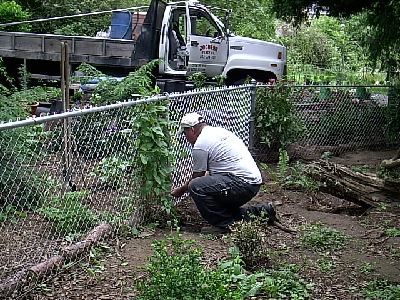 Working both side of the fence.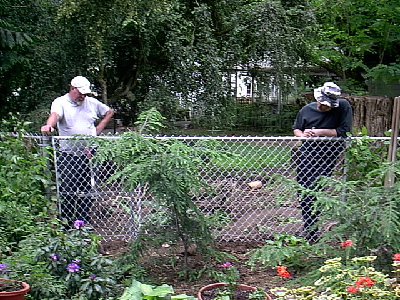 This is the same company that put in my perimeter fence.
Thanks to Dan who took the pics of the fence being repaired.
And THAT is the story of the tree that fell down and cost me $850.