Goodwood Standard Smooth Dachshunds
Why I feed my dogs raw foods...
I feed my dogs other animals, raw. It's the way nature intended it.
I also feed raw because it makes me laugh.
Here are some pics...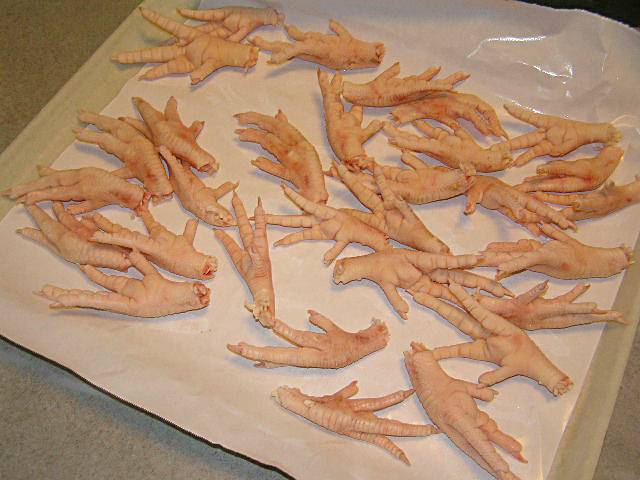 Chicken feet, supposedly high in glucosamine.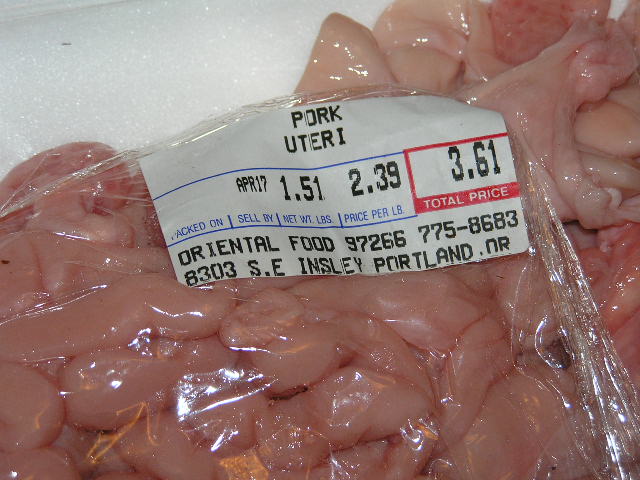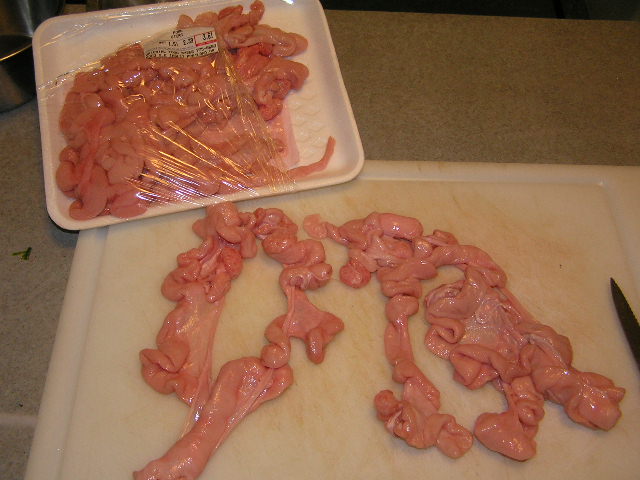 Mmm, guts! I get these at an Asian food store. I have no idea how to prepare these for humans, can't find a recipe.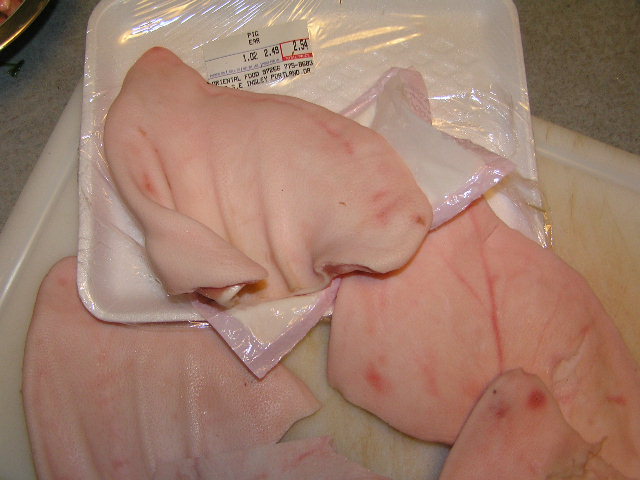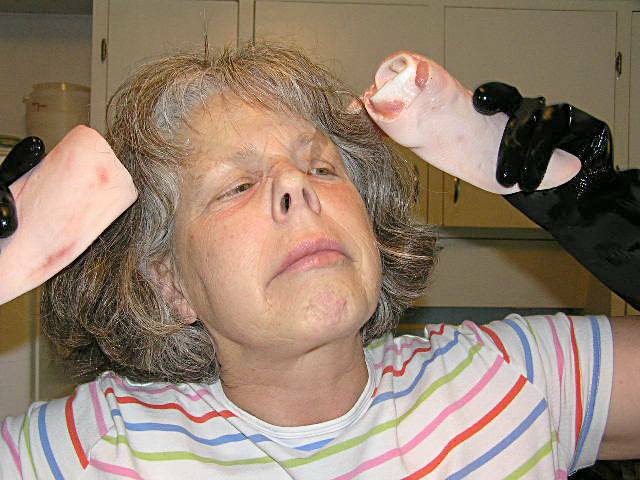 Pig ears. Yours truly tries them on for size........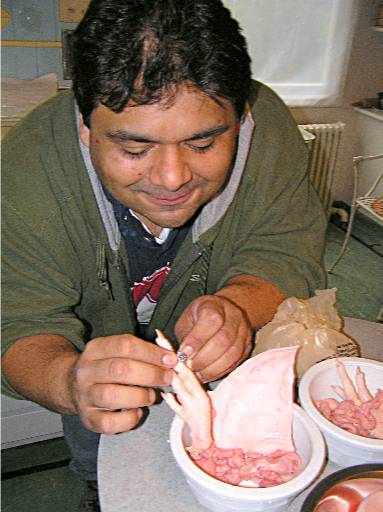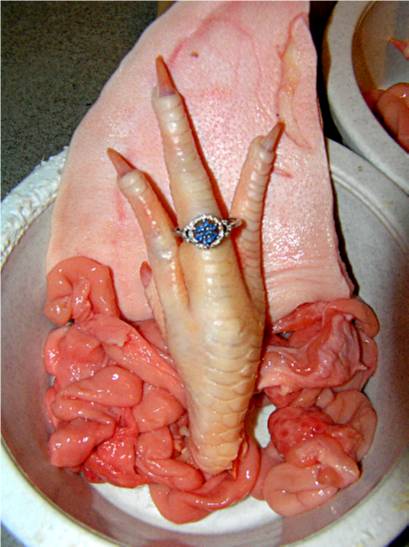 Dan proposes to the food: "Will you be my dinner?" What a NUT!
Fish is also good for the pups: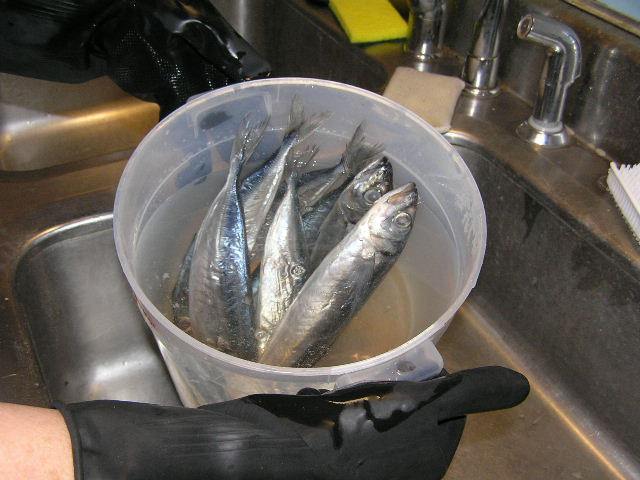 I buy it frozen and then thaw it out in cold water. I do this purely out of devotion, because I hate the smell of fish and believe me, the dogs smell like fish for a bit after dinner. No kissing!!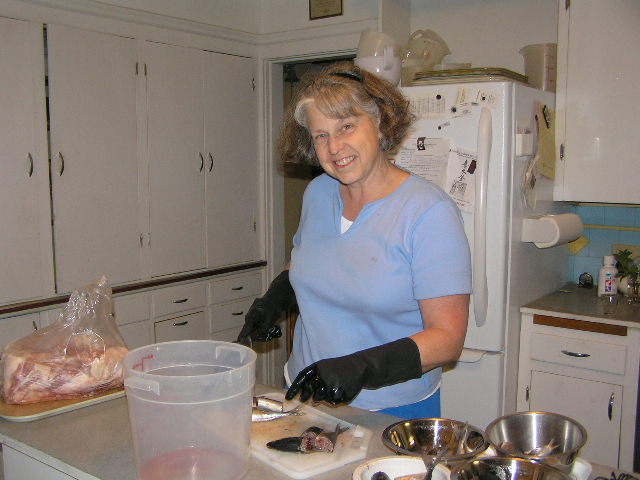 Cut the little fishes in 3 parts, just like omnia Gallia divisa est.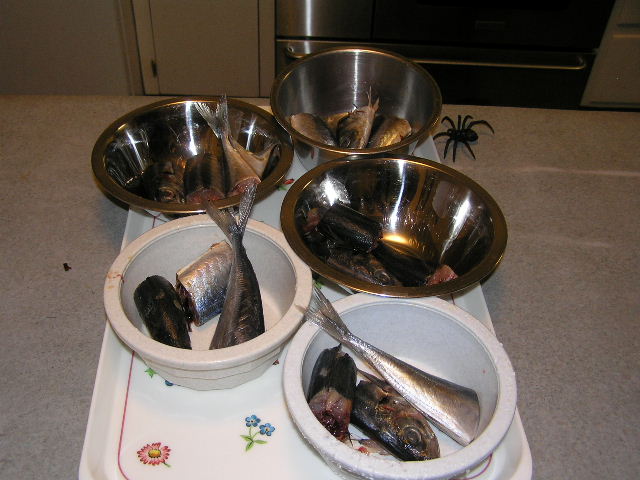 Quality control... Hey, get that spider outta here! (Don't ask... it's been a spider fest here since Hallowe'en.)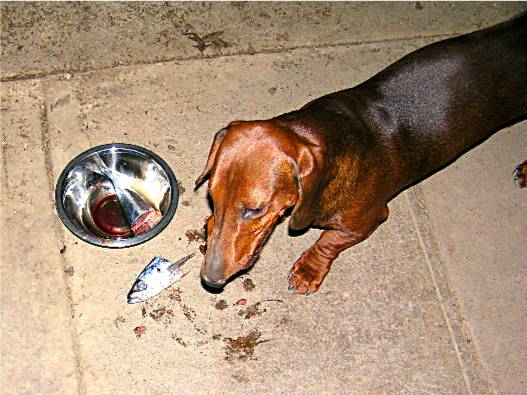 A young Master Reddy takes to it right away. GOOD BOY!

All kidding aside... it's just better for the dogs. PLUS, there is NO worrying about any kind of dog food recall.
Here's an article written by a woman I respect enormously for her research:
Resources for "Raw"
by MaryAnne Teal