Goodwood House Oregon
FC Goodwood Good 2 B Queen
"Cleo"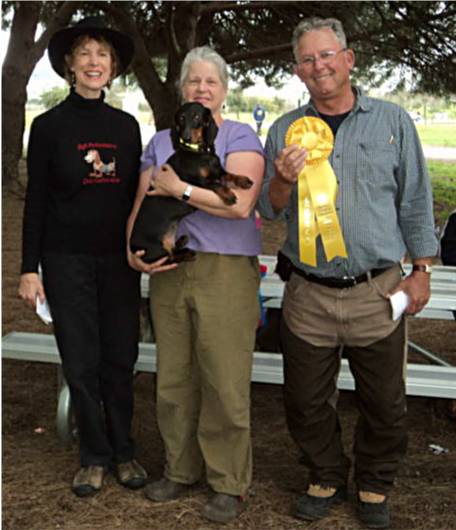 Cleo wins 3rd place on Saturday, March 6th, 2011 at Vacaville CA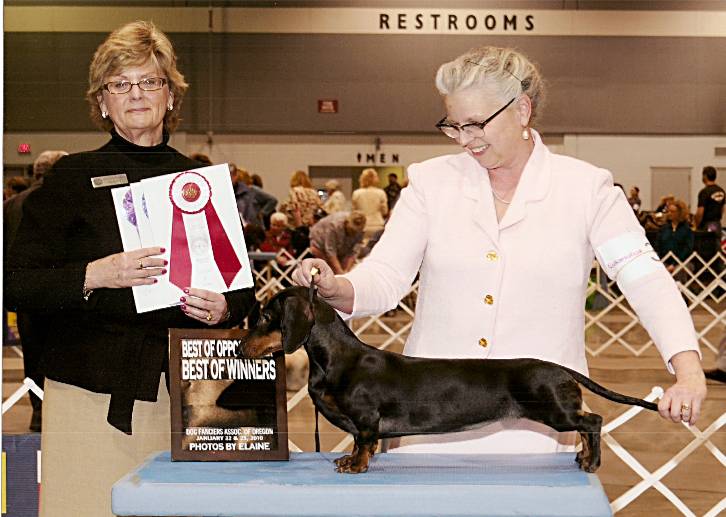 Cleo winning BOS and BOW under fabulous judge Betty-Anne Stenmark
Cleo's pedigree:
Pedigree for Goodwood Good 2 B Queen
Standard Smooth Dachshund
Sire
Ch Kochana Ebonzilla V Scrmshw

Dam
Maxsohn's Dappled Lady

Dam
Ch Vonbork's Countess Morcar

Sire
Ch Gingerbreds Splash O' Trouble

Dam
Gingerbreds Cause N' Trouble

Dam
FC Gescha Vom Meisterwurz

Sire
Timo Vom Meisterwurz

Sire
Gero Vom Meisterwurz

Dam
Erle Vom Meisterwurz

Dam
Panja Von Der Elmpter Heide

Sire
Ignatz Von Der Wilden Rose

Dam
Rolli Von Ottersitz

Sire
Ch Wyndachs Johnnie Rebel Red

Sire




Ch Rose Gate X Marks the Spot

Dam




Ch Rose Gate St. Anne's Reel

Dam
Ch Rose Gate's St Anne's Reel

Sire
Ch Rose Gate Boomtown

Dam
Ch Rose Gate Ginger Spice

Sire
Ch Jagie's Sunkissed Murphy's Law

Dam
Ch Galadach's Sunkissed ROMX

Dam
DC Sausage Stables Remember Me SS

Sire
DC Carrdox's Broadway Joe

Dam
DC Niebur's Calliope SS
The pink indicates American lines. The blue are European.
Cleo as a Babe Watch Babe!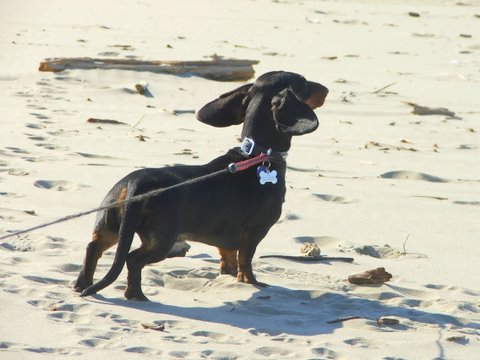 Sunning....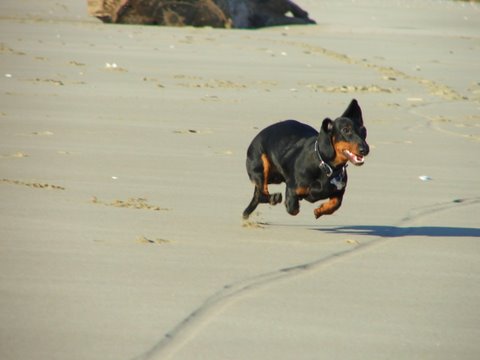 and running! Go Cleo, go!!!