Goodwood Standard Smoothes
2012 Competitors
standard smooth dachshund puppies for sale
December 8th, 2012
Goodwood's The Gods Must be Crazy Good
Reserve (out of 3 dogs, ha ha!)
Did very well for his first conformation show.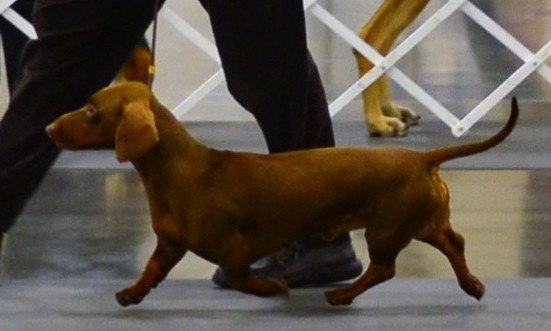 November 2, 2012
FC Franka von Schlendrian "Franka"
Rated V1 Excellent by Frau Monika Wittkamp
at the NATC Zuchtschau in Maryland.
October 7th, 2012
"Maxwell" titles!
He is now a Junior Earthdog!
Way to go team Max!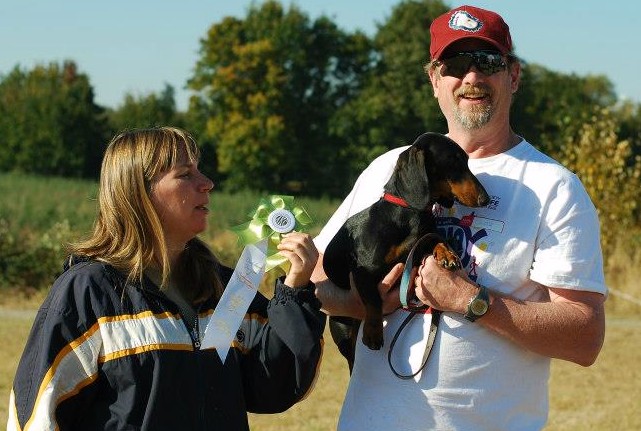 October 6, 2012
Goodwood's Good to the Last Drop "Maxwell"
Earned his first leg of JE!!!
Handled by his owner / daddy, Greg.
September 29, 2012
Franka comes in 2/11 FC class.
GPDC field trial, Castle Rock, WA.
I'm getting her warmed up for the East Coast trials
end of October beginning of November!
September 2nd, 2012
Goodwood's Good Legacy to VonBork "Cooper"
goes BOV from the puppy class over specials!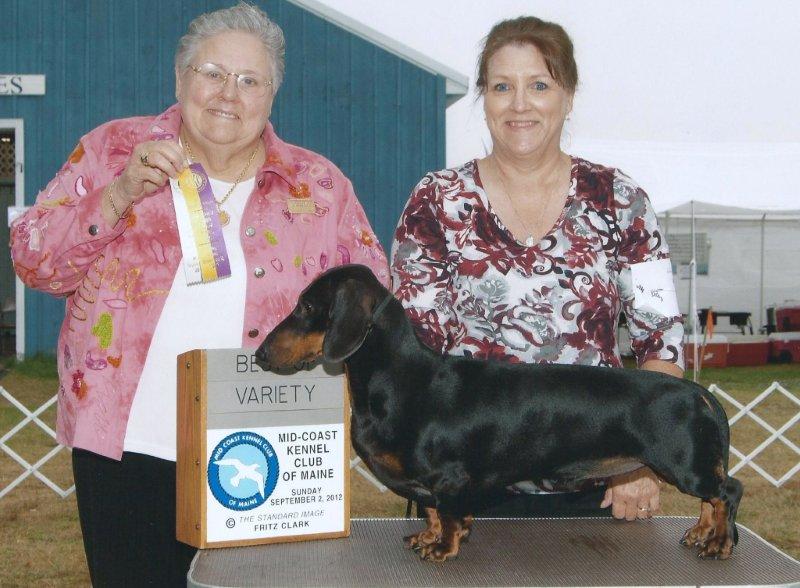 Thank you Judge Denny Mounce of TX for this very nice win!
Thank you Judy Gallant for showing him so well and
thanks to Terri Pepe for coming all the way to Oregon to get him.
July 7, 2012
Franka earns her 1st AKC point
Jadzia goes reserve.
This was our club's 1st Euro Blast!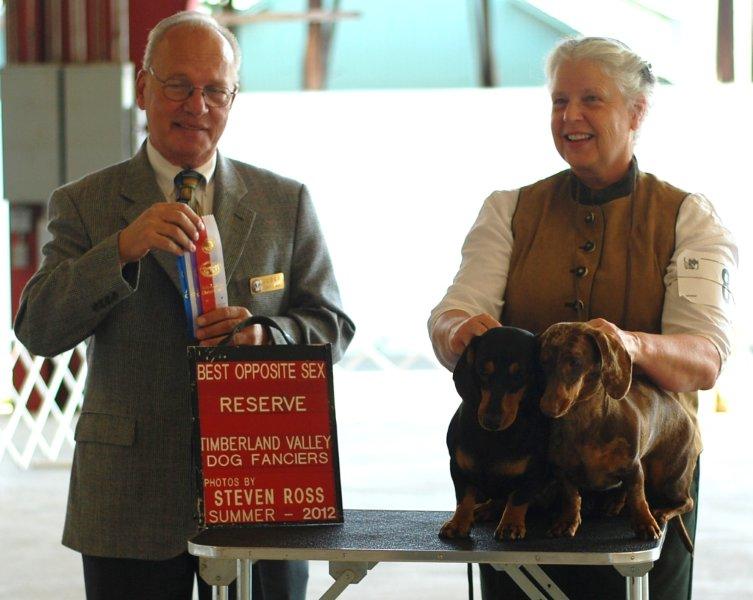 June 16, 2012, DFSW Earthdog
Ivan and Kadenz both earn an ME leg!
May 13, 2012, OTEEC Earthdog
Ivan earns his first ME leg!
April 7 and 8, 2012, DFSW Field Trials
Saturday, Zeus takes 3rd place! 1st time out!
Sunday, Zeus takes NBQ! He's a stud!