Goodwood House Oregon
standard smooth dachshunds
European Standard Smooth Dachshunds
The puppies have arrived!
See the weekly pictorial here.
Gilly's due date is August 25th +/- 2 days
X ray scheduled for August 21st
Gilly is getting tubby!
She is still ball mad though!
Ultrasound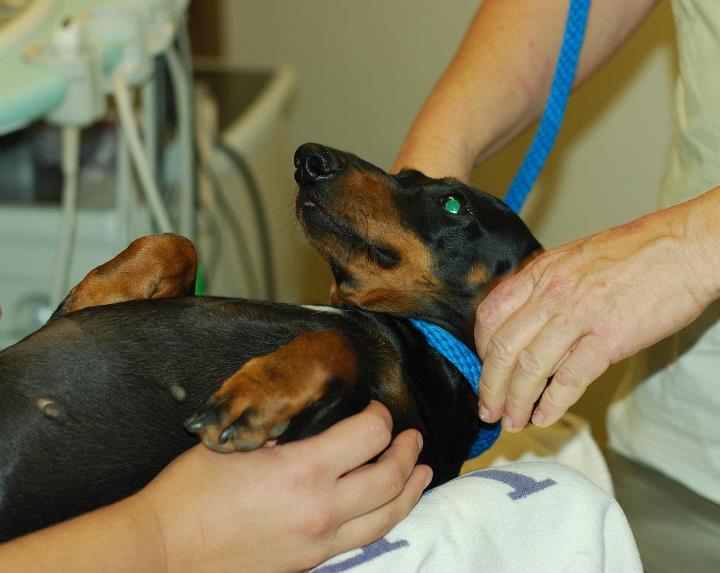 Miss Gilly gets her pregnancy ultrasound
There were 3............still 3....... AH! 4! Aha! 5!
Took a while, but Dr. Lopate found 5.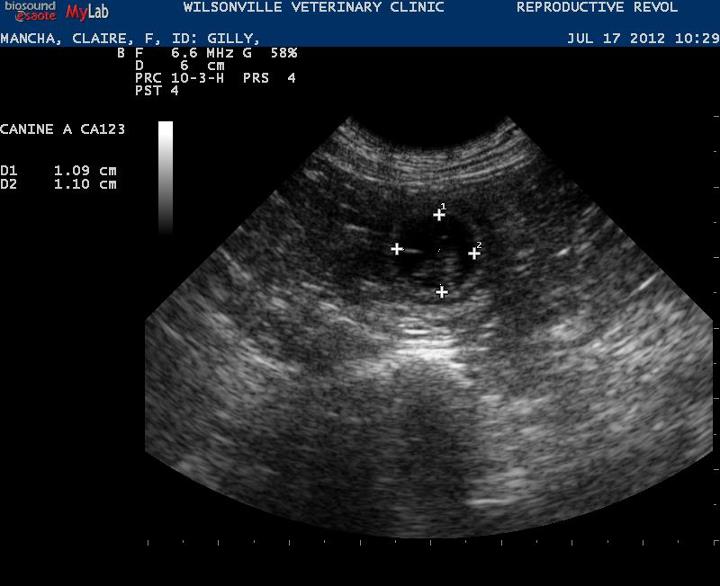 Here is one of the puppies!
These puppies should swim, retrieve, track, do earthdog and field trials.
I am looking for hunters and performance homes for these pups.
Pedigree:
Pedigree for Gilly / Ivan Litter
Standard Smooth Dachshund
Sire
FC Ivan Tasiemkowa-Mafia SE (Belgium)
Sire
GEORGES Tasiemkowa Mafia (Belgium)
Sire
Delbrüggers ELIAS
Sire
Engels SOLO
Dam
Delbrüggers FATIMA
Dam
BASIA Tasiemkowa Mafia
Sire
XERES Tasiemkowa Mafia
Dam
YARI Tasiemkowa Mafia
Dam
DOROTA Tasiemkowa Mafia (Belgium)
Sire
Delbrüggers STEFFEN
Sire
Germandachs Razzamatazz
Dam
Delbrüggers ELIZA
Dam
ZOCHA Tasiemkowa Mafia
Sire
Germandachs GUESSWHAT
Dam
XENIA Tasiemkowa Mafia
Dam
FC Easy de la Chapellerie SE (France)
Sire
Arlem du Sasia (France)
Sire
Surf des Bruyeres Bleues (France)
Sire
Petou Black des Bruyeres Bleues (France)
Dam
Diva Vom Golf (Hungary)
Dam
Rapsodie du Sasia (France)
Sire
Eddy Z Havlinskeho Vrchu Cmku
Dam
La Roy Black des Bruyeres Bleues (France)
Dam
Tinette de la Chapellerie (France)
Sire
Darius Vom Golf (Hungary)
Sire
Quasar Vom Golf (Hungary)
Dam
Panka Vom Golf (Hungary)
Dam
Ola de la Chapellerie (France)
Sire
Moro Rosler
Dam
Marquise II de la Cour d'Amon (France)