Goodwood House Oregon
European Dachshunds
"Gilly"
Abs. 1 FC Easy de la Chapellerie SE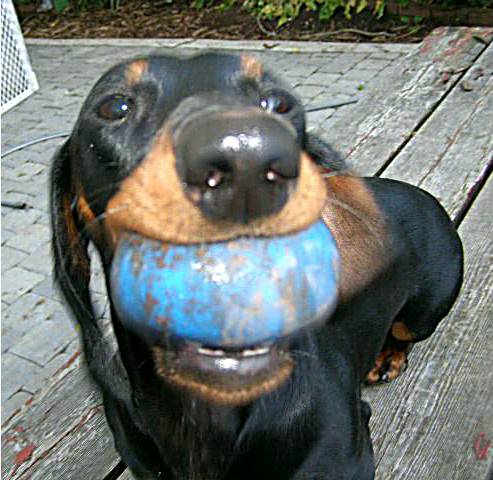 See my trip to France to fetch her home.
Gilly is the first of my import experiments
She is a nicely bred bitch from a show kennel that is owned
by a man who also hunts with his dachshunds.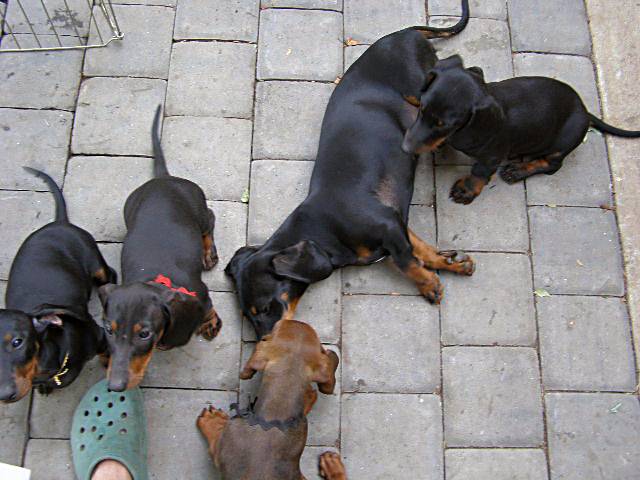 Gilly was an excellent babysitter for the Vela and Scout litters.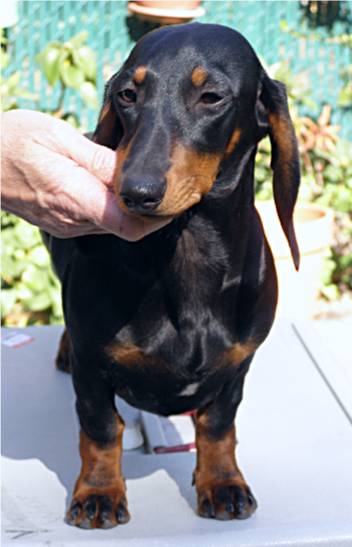 Gilly at 4 months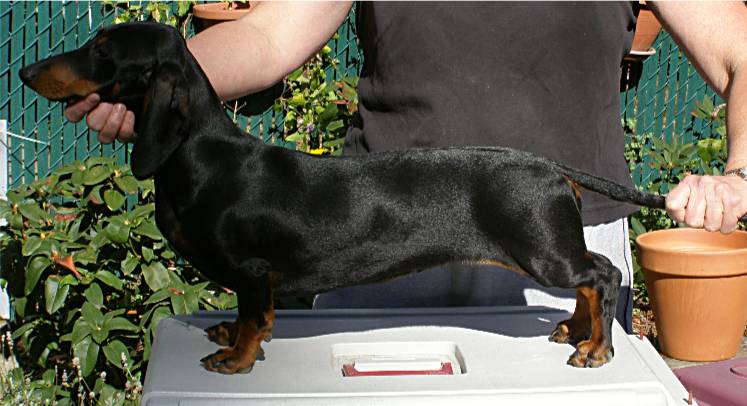 Gilly at 4 months