Skan Sir Purrceval
(the token cat)
Unfortunately, the Purrcy experiment ended badly with him taking on my pack of dachshunds and losing the fight. Purrcy is now completely recovered and is living with a lovely woman and they are devoted to each other. Poor Claire, no cat for her!
But... here's how it was...
I've had many Siamese cats in my life, and here is the latest. Born on September 4th, 2007, Purrcy is allowed to be a show cat even though he is neutered. He'll be going for his Premiership instead of his Championship. I am looking forward to his little kitty career.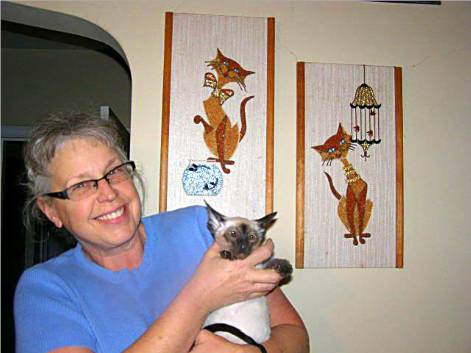 Purrcy on his 1st minute home. He's SO thrilled. It took him 2 days to eat and 3 to poop. Just a bit edgy, eh? He's making up for lost time now though.....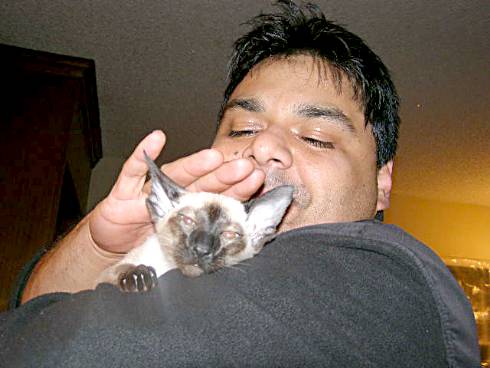 Purrcy pretends to like Dan... Actually, Purrcy is great with people and the vet couldn't even hear his heartbeat with all that constant purring.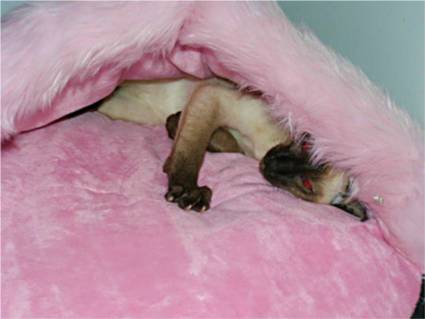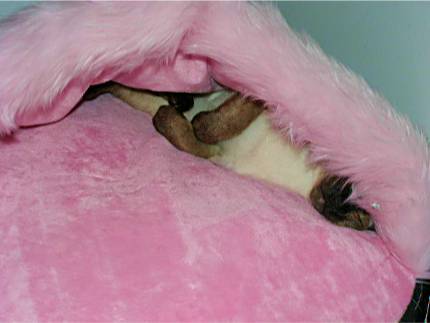 Purrcy loves his pink bed.......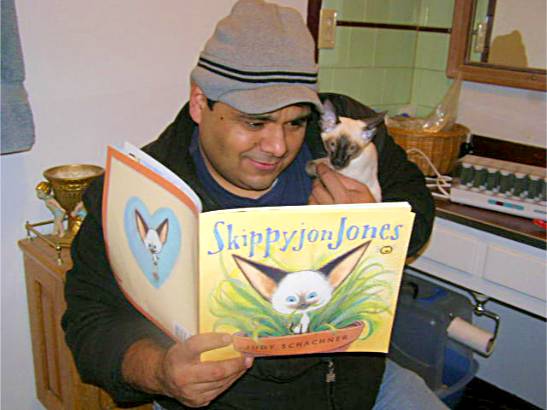 Dan reads Purrcy a bedtime story. Purrcy loves Skippyjon Jones (as do we all!)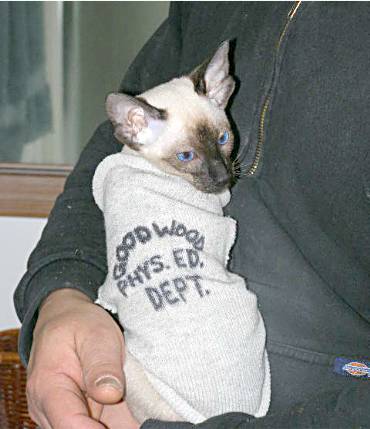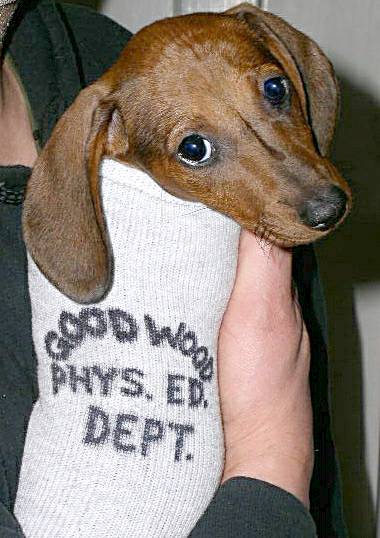 Remind you of anything??? How about now??
January 2008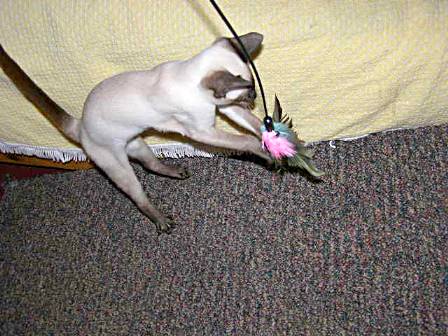 Purrcy has completely made himself at home. He's a REAL cat and is a REAL pita. Love ya Purce!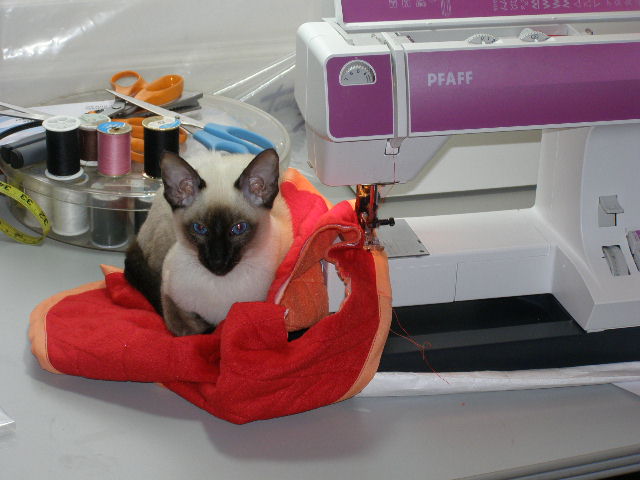 Purrcy loves to help out! Here he is doing QC on Kadenz' new coat.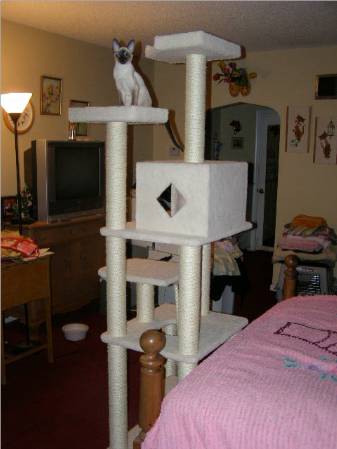 Purrcy is a trophy cat, so gets it all. His new tower of power. He still prefers the bed.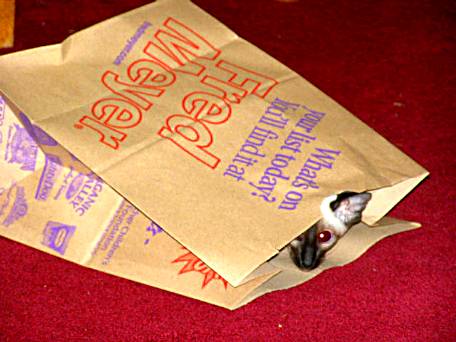 I'm the biggest baddest kitty in town. Mrrreow!
From Lady and the Tramp:
We are Siamese if you please (Mrrrreow!)
We are Siamese if you don't please (Mrrrreow!)
Now we looking over our new domicile
If we like we stay for maybe quite a while

Do you seeing that thing swimming round and round? (Yesssss!)
Maybe we could reaching in and make it drown
If we sneaking up upon it carefully
There will be head for you, a tail for me?
Do you hear what I hear? A baby

cry!
Where we finding baby there are milk near by
If we look in baby buggy there could be
Plenty milk for you and also some for me