Goodwood Dachshunds
Pixie / Kansas Litter Weekly Update Page
Week 5 and a half... moving day!
It was time for these pups to spread out and get more stimulation. Lucky I ONLY buy the MOST expensive toys... paper towel roll, plastic bottle, ratty blanket and a cat cube I found at Goodwill for $4. I think this huge investment will pay off in smarter, more active puppies!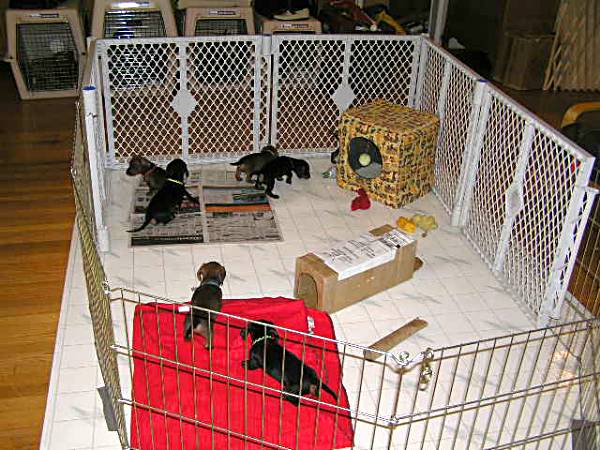 The new digs. You can see how neat and clean it starts out.....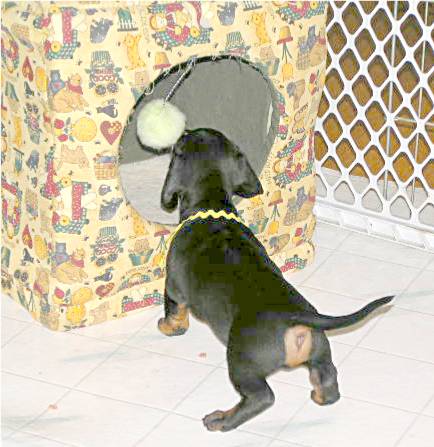 The new cat cube.. It is an instant hit.......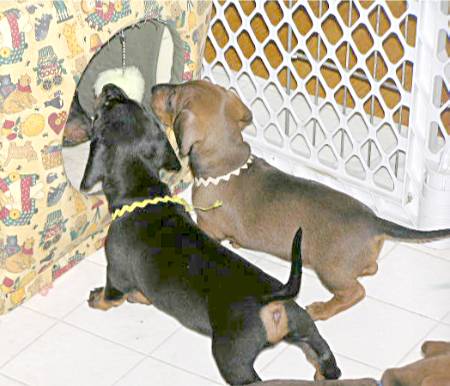 More action inside and out....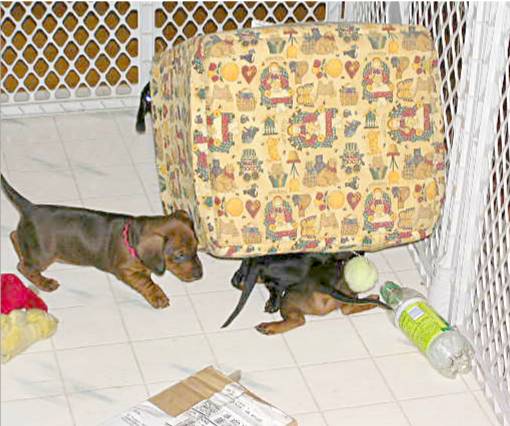 The best fun is to topple the cube on top of ourselves, then play inside of it!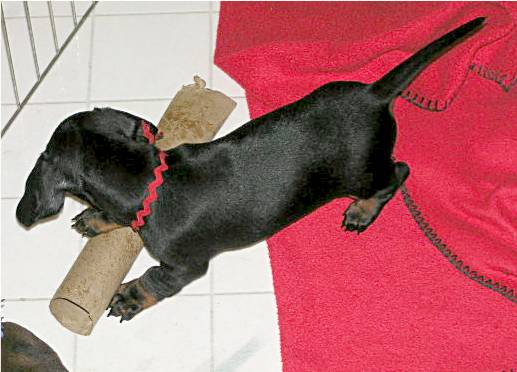 The rare paper towel tube toy... Only found in the better pet stores...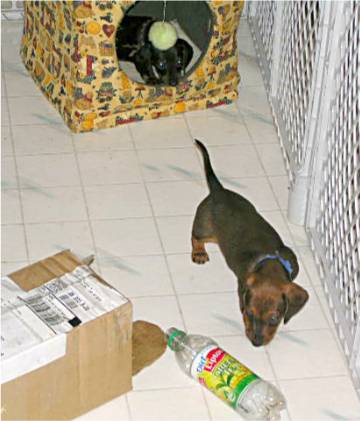 The plastic bottle and cardboard box toys and their ultra allure!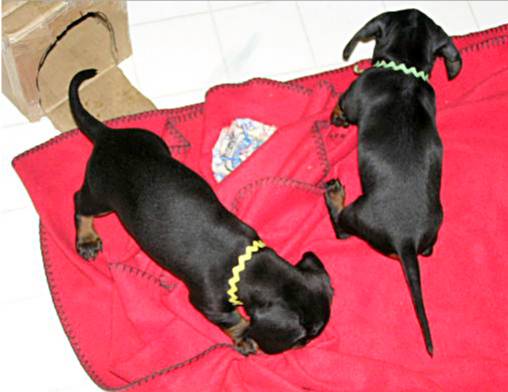 A ratty old blanket is fun to kill...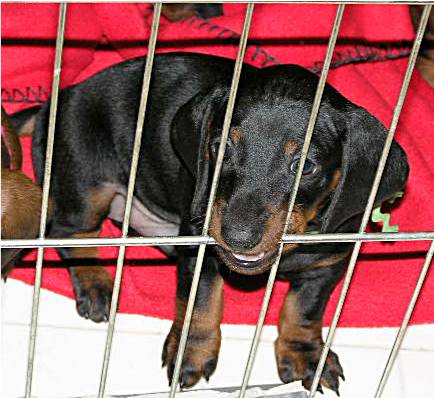 OK, fun is fun, but I want OUT... Ugh, human Mommy needs to do our nails!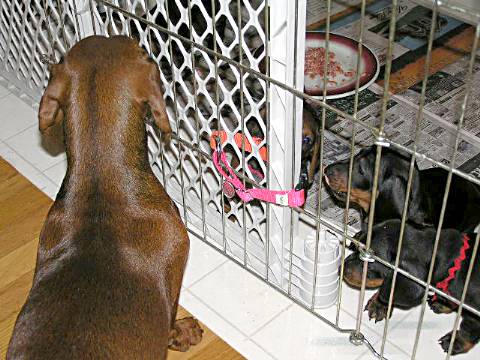 Mommy wants IN to finish off dinner.
All is well... They are happy fat puppies.

Pixie/Kansas Litter Weekly Pictorial